See the latest Australian dollar analysis here:
The Australian dollar is breaking the neckline of its immense head and shoulders topping pattern as we speak:
Credit Suisse captures the moment rather well:
We shift to a more neutral stance in AUD and NZD: we now see AUDUSD trading in a range between 0.7415 and 0.7800 and expect NZDUSD to trade between 0.6870and 0.7200 (from our previous targets of 0.8000 and0.7500 respectively). In AUDNZD, we see further limited near-term upside potential to the Aug 2020 highs around 1.1040, at which point we would look for a reversal back towards 1.08: we do not anticipate changes in macroprudential rules around Kiwi housing to cause AUDNZD to trend.

…The strong Australian growth backdrop might lose momentum as fiscal support is set to wane starting next week. The government's JobKeeper, JobSeeker and HomeBuilder programs will all be expiring at the end of the month. Furthermore, the strong Feb employment data, with the unemployment rate falling below the 6.0% level indicated by finance minister Frydenberg as the threshold for going back to"budget repair" mode, raises the risk of further reduction in support to growth from fiscal tightening. While Mr Frydenberg specified that he does not view onesingle sub 6% print as "comfortably below" the threshold, these positive economic surprises clearly leave the door ajar for markets to speculate about the possibility of further fiscal tightening announcements at the 11May budget, and creates further incentive for the RBA to remain accommodative.

Speaking of the RBA, it is worth noting that the central bank has become much more efficient at enforcing its YCC commitment, following the turbulence of late Feb.On March 9th, the bank instructed theTreasury to stop lending out 3-year government bonds, leaving the RBA as the main market lender and allowing it to squeeze out short positions by increasing funding costs. This has reduced the need to maintain the accelerated pace of YCC purchases it adopted in early Mar, and makes the RBA less vulnerable to challenges to its policy stance. Furthermore, the rhetoric remains dovish:RBA Assistant Governor Kent reiterated on 13Mar that the bank is ready to increase asset purchases under the QE program, once the second round of 100bn purchases is exhausted.

…This represents a significant change from our previous call for AUDNZD to trade as low as 1.0450, and is also to be viewed in the context of a new broadly less constructive approach to Antipodean currencies. With increasing uncertainty around the Chinese growth outlook, and with various domestic reasons undermining potential for interest rates in both Australia and New Zealand to keep up with their US peers, we now shift to a more range bound outlook in both AUDUSD and NZDUSD: we no longer target 0.8000in AUDUSD, and instead anticipate a period of more choppy price action for the pair, with potential for moves as low as the 1 Sep high around 0.7415, and limited on the topside to 0.7800. In NZDUSD, we no longer target 0.7500and instead aim for a range between the 200dma around0.6870and 0.7200.
Fair enough. Aussie catch-up growth is going to fade away through 2021 as well. I personally think that the AUD is going to fall significantly over the next year as iron ore gets slammed and then keeps on falling year after year. At some stage, the RBA will have to deploy macroprudential to cool property. Nor will immigration be politically easy to restart. We'll also still be under attack from China. So a scenario develops in which there is no obvious growth driver at all.
That will require a much lower currency which will arrive in due course, especially as US growth exceptionalism becomes the norm and Chinese growth slides inexorably away.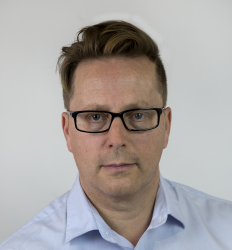 Latest posts by David Llewellyn-Smith
(see all)