See the latest Australian dollar analysis here:
For many years, far more than I would ever have thought possible when the MB journey began, we have campaigned for a simple change in philosophy among Australian policymakers. It was that we should shift away from house prices as the key macro determinant and move back to an older wisdom that promoted economic competitiveness and, especially, a lower currency as better drivers of growth.
We've had mixed success over the years but yesterday, in New Zealand, the penny finally dropped as the Ardern Government delivered an epochal change in New Zealand's insanely property-friendly property laws. The result for the Kiwi dollar was spectacular:
It was aided by what is now looking very much like a new US dollar bull market:
The Australian dollar was smashed against all DMs and was weak against EMs as well. Against DXY, it is now a hair from completing a broken neckline in a monstrously bearish double-top:
Oil was smashed again. Gold rolled:
Base metals followed as the supercycle evaporated:
Big miners are blowing up:
EM stocks have one foot stepped off the cliff:
But, alarmingly for those looking to a Fed stick save, junk spreads are fine:
Yields were doubled-pumped by oil and dovish Fed rhetoric:
Stocks fell but were not too bad, drawing support from easing yields:
Westpac has the event wrap:
US new home sales in Feb. fell 18.2%, more than expected, to 775k (est. 870k) from a revised 948k in Jan. (initially 923k). While there are growing concerns over rising mortgage rates affecting affordability, the sharpness of the decline was attributed to extreme cold weather from February's polar vortex (the Mid-West fell 37.5% – the largest drop in 27 years). The Richmond Fed manufacturing survey index rose to 17 (est. 16, prior 14). The gain was led by shipments (to 22 from 12), with new orders (10) and employment (22) unchanged at elevated levels, and expectations also remaining strong in most areas.

Dallas Fed's Kaplan (non-voter) indicated his hawkish bias by saying that he was one of the Fed officials signalling a hike in 2022 in the dot plot projections. He expects 6% growth in 2021, unemployment at 4%, inflation between 2.25% and 2.5%, and 10yr yields between 1.75% and 2.00%.

Bank of Canada Dep. Gov. Gravelle gave a speech to in which he outlined their "plans to suspend or discontinue several facilities and programs" introduced during the pandemic. He described potential for balance sheet developments that "my Governing Council colleagues and I are considering", reiterating that they might reduce QE over time and that this will be appraised with April's economic projections at their next meeting. He described the likely reduction of QE, when "the strength of the recovery arrives", as lifting the foot from the accelerator as opposed to hitting the brakes. Clearly the BoC is guiding the markets towards tapering that was first alluded to in January.
Wall Street is struggling to pivot on the bashed-up Australian dollar. Citi is typical:
As outlined in NZD: Government sweeps on housing prices, policy headlines prior to the Asia open saw NZD fall towards 0.7140. Selling appears to have continued since, with spot now trading at 0.7096 (-0.9%), through the earlier March lows, and now also through the 100dMA at 0.7124. Key levels giving looks to have exacerbated NZD underperformance vs peers. The move has also triggered a push in AUDNZD to yearly highs at 1.0870 at the time of writing–the last time the cross traded around here was in October last year. Current levels mark resistance in the pair ahead of 1.0900, where the cross failed in October 2020.

As a reminder, recent mild NZD underperformance vs AUD comes despite a dovish leaning RBA and hawkish leaning RBNZ. Near term data trends instead appear to be driving relative performance with especially strong jobs data in Australia contrasting with a large Q4GDP miss in NZ last week. Nonetheless, NZD outright should derive tailwinds from higher milk prices and the consequent improvement in the terms of trade, as well as what appears to be a near term top in US yields for now.

Ahead this week we watch Australia March PMIs on Wednesday, where we expect benign trends to be confirmed, though AUD is likely to trade with broader risk considerations as opposed to this data point. New Zealand trade data for February is scheduled to be published on Wednesday as well.
God bless Jacinda Ardern is all I can say. ING is another:
NZD: Ardern's housing move cools off hawkish RBNZ expectations NZD was the worst performer in G10 during the Asian session after NZPM Ardern announced the removal of some tax incentives for real estate investors (which account for around 40% of house purchases in NZ) in order to curb the housing bubble. This is likely taking some weight off the RBNZ to address the housing situation and therefore leaving the possibility of keeping rates lower for longer. The one-year OIS rate dropped by9bps to 0.31%, as markets now see a rate hike as less likely. In our view, other factors (like resilience in employment and inflation) may continue to argue in favour of a hawkish shift by the RBNZ later in 2021, and we don't expect markets to continue pricing out rate hikes just yet. For now, NZD may see limited further downside.
Are they serious? NZ housing is going to pop. The NZD is going to crash. There is no RBNZ rate hike coming ever again. This will spill over to the AUD.
The Australian dollar head and shoulders top is not yet complete. But if it does break 0.76 decisively then expect a steep sell-off.
DXY is on the march as US vaccine, growth, inflation and yield leadership is here, exacerbated last night by a new German lockdown. Increasing market volatility will drive another DXY bid. Ahead is still more inflation. MOAR Biden stimulus. And a slowing China with tumbling iron ore.
Hang on to your hats, we are about to discover if a busting market cycle can derail a broader booming economic cycle and the Australian dollar, as usual, will be the volatility litmus test.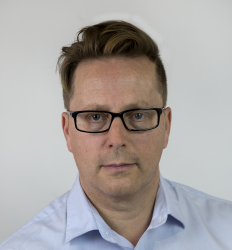 Latest posts by David Llewellyn-Smith
(see all)