The COVID-19 pandemic continues to adversely impact the nation's CBDs.
According to recent data from Roy Morgan Research, people movements in January were well down on the same time last year across every Australian capital city, with Melbourne and Sydney most adversely impacted (see next chart).
With so Australians still working from home and avoiding crowded environments, some of our CBDs are resembling ghost towns of a bygone era.
Predictably, our public transport networks, which are designed around transporting masses of people in and out of the CBD, are also suffering from an acute reduction in patronage as workers either avoid the CBD altogether, or commute into the CBD in their cars.
This is reflected in new data from Roy Morgan Research showing that public transport is down by a third from its pre-COVID levels (see next chart).
According to Roy Morgan:
"Despite this increase public transport usage was still down a sizeable 33.5% on a year earlier as millions of Australians continued to work from home. Since the end of Melbourne's long lockdown there have been short and sharp lockdowns enforced in South Australia, Brisbane, Sydney's Northern Beaches, Perth and Victoria to deal with COVID-19 outbreaks that have meant going back to work in the office has been something of a stop-start process for many…

"However, despite the return to the office of many workers already the experience of 2020 shows many people are able to work well from home which suggests not all workers will in fact return to the office".
CBD people movements and public transport usage will continue to languish so long as working from home (WFH) continues and international students and tourists are blocked from arriving, many of whom tend to congregate in the CBD.
My suspicion is that WFH will become a permanent part of the employment landscape in that many employees will chose to share their work time between their homes and offices. If so, then this will permanently reduce demand for public transport as well as people movements in the CBD.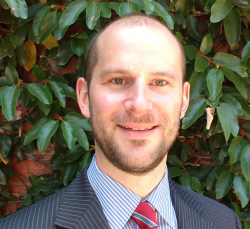 Latest posts by Unconventional Economist
(see all)