The news today is the Morrison Government's marriage of bloke and woke has been comprehensively destroyed by Australia of the Year, Grace Tame:
Morrison engaged in distractions without solutions.
New assistant Women's Minister, Liberal Senator Amanda Stoker, previously conducted a "fake rape crisis" tour.
Stoker is also a confidant of Bettina Arndt who has previously given platforms to a teacher that has bragged about sex with a fifteen-year-old and groomed Tame.
Are we to conclude, then, that this is the only female talent left in the Liberal Party? Or, that Morrison's personality disorder has once again expressed itself through another act of passive aggression towards women? Since he can't openly shoot 'em.
You decide.
There is more life-threatening trouble for the Government in the trials of Andrew Laming:
A formal police complaint has been made against Laming for his up-skirt photographic activities.
There are witness to the incident after the store manager forced Laming to delete the photos.
QLD law can include sexual harassment:
Some forms of sexual harassment may be a criminal offence for example—making obscene phone calls, indecent exposure or sexual assault.
Though federal law is unclear on crime and candidacy:
Jurisdiction

Ban applies to persons

Period of ban

Commonwealth

Convicted of a crime punishable by a year or more in prison
Attainted of treason

Banned while serving or awaiting sentence
Banned for life
Assuming Laming is charged and tried, the price will be paid politically if the Morrison Government if it does not force Laming to resign and go to a byelection. It has a comfortable 10 point lead in his electorate but seems rather afraid of testing it given it would sink the Government into a minority if it lost.
Anyone with more detailed knowledge of the legal consequences here is very welcome to comment.
This could all be made worse as a double-standard develops around the other accused Liberal in the NSW parliament with everybody demanding that he should quit immediately, as opposed to being admitted to Coalition Rape Wing of the local loony bin where we find Laming and a plethora of others.
Meanwhile, another Morrison "fake rape" appointee is copping it at The Australian:
New Home Affairs Minister, Karen Andrews, has been accused of bullying and humiliating a former staffer.
The senior staffer was forced to take mental health leave owing to the treatment.
The senior advisor has worked for cabinet ministers for thirty years.
Finally, there's Michael Cash, your shiny, new Attorney General, at Crikey:
Cash refused to co-operate with an AFP investigation into her misses of the AFP to have Bill Shorten raided.
She will now be in charge of the prosecution of Witness K and Bernard Collaery who revealed the Howard Government's betrayal of Timor.
Cash has previously been indicted for misuse of public funds to buy investment properties.
It appears Scott Morrison could not have picked a more toxic clique of women to repair his women-hating image. Poor old Gladys Liu must be spewing to have been overlooked.
It's not going to be a fun election campaign for the Coalition.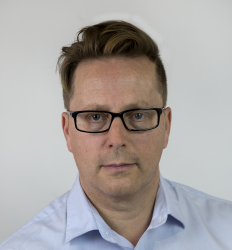 Latest posts by David Llewellyn-Smith
(see all)