Just last week, Reserve Bank of Australia (RBA) governor Philip Lowe stated that lending standards remain sound but warned that they must continue to remain so given historically low interest rates and the recent surge in house prices.
The Council of Financial Regulators (CFR), which is the coordinating body for Australia's main financial regulatory agencies and comprises APRA, ASIC, RBA and Treasury, then followed up with a statement that it will continue to scrutinise lenders and will be prepared to intervene if lending standards deteriorate and financial risks increase:
The Council places a high emphasis on lending standards remaining sound, particularly in an environment of rising housing prices and low interest rates. It will continue to closely monitor developments and consider possible responses should lending standards deteriorate and financial risks increase.
Over the weekend, the inaugural chairman of the Australian Prudential Regulation Authority (APRA), Jeff Carmichael, said banks could be forced to put the brakes on higher-risk mortgage lending over the next six to 12 months if Australia's property market continues to inflate:
"I think APRA will be starting to look at those [loan curbs] very carefully, certainly over the next six to 12 months — whether they need to make adjustments in LVRs, debt-to-income ratios, debt-service ratios to raise the bar for the banks, so that they are not fuelling that overheating in the mortgage market".
How times change. Less than a year ago, the RBA and Treasury explicitly supported the government's decision to axe responsible lending rules, in turn contravening the very first recommendation of the Hayne Banking Royal Commission that such rules remain intact:
To add insult to injury, ASIC and APRA were not even consulted on the move to axe responsible lending rules:
Commissioners from ASIC and APRA… revealed they were given little-to-no notice and were not asked for their views on the decision…

"I'm the commissioner with responsibility for credit," [ASIC's Sean Hughes said], "and I was first advised when I read the Treasurer's media statement through the media on the morning of 25 September."
So, excuse me if I do not have faith that Australia's financial regulators will intervene in a timely manner if lending standards deteriorate, given two of the key players in this group – RBA and Treasury – played an active role in abolishing responsible lending laws.
Besides, the mortgage/property boom this time around is being driven by owner-occupiers, which makes macro-prudential intervention more difficult than clamping down on speculative investors. Mortgage credit growth also remains near historical lows, because owners of existing mortgages are repaying their loans quickly, offsetting the uptake of new mortgages:
At best, CFR and APRA will likely sit on their hands and shut the regulatory gate long after the irresponsible mortgage horse has already bolted.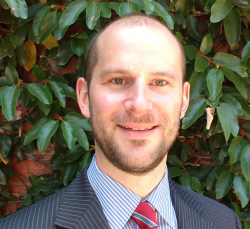 Latest posts by Unconventional Economist
(see all)