International students have accounted for around 25% of Australian universities' revenue in recent years.
Federal Education Minister Alan Tudge used a speech on Friday to argue that this business model is unsustainable in the post-pandemic environment, and that COVID-19 has given the nation's universities an opportunity to shift their focus to educating Australians:
"These disruptions have highlighted that university business models can and need to become more resilient, sustainable and optimised for our national interest. The focus on international rankings has led to a relentless drive for international students to fund the larger research volumes that are required to drive up the rankings…

"COVID presents us with an opportunity to reassess the impact our universities can have, and to refocus on the main purpose of public universities: to educate Australians and produce knowledge that contributes to our country and humanity."
Tudge's comments are correct. But he should also admit that the federal government has been an active participant in this ponzi scheme.
The federal government worked hand-in-glove with universities to create a system that encouraged excessive growth in full fee paying international students by:
The federal government offering the world's most generous student visa working rights and opportunities for permanent residency; and
Australia's universities lowering and entry and teaching standards to ensure large number of students qualify to study and pass their courses.
The massive fees earned from rising student numbers (illustrated clearly in the next chart) was then funneled into research activities aimed solely at propelling universities up the international rankings ladder, instead of into areas that provided actual tangible benefits to Australian industry and society.

Since a higher ranking is an explicit signal of prestige and quality, universities used these rankings as a marketing tool to further juice international student enrolments, alongside charging higher fees.
However, these rising student volumes came at the direct expense of degraded entry and teaching standards, quality, and academic freedoms.
The solution is for Australia's universities to aim for a smaller volume of higher quality students. This can be achieved by:
Lifting entry standards (especially English-language proficiency);
Lifting financial requirements; and
Removing the link between studying, work rights and permanent residency.
These reforms would improve student quality, would raise export revenues per student, and would lower enrolment numbers to sensible and sustainable levels that are more in line with international norms.
They would also help to improve teaching standards and the experience for domestic students, which should be our universities' main priority anyway.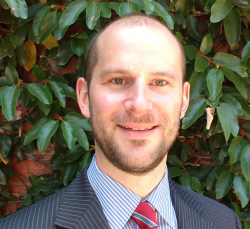 Latest posts by Unconventional Economist
(see all)