Tech Wreck 2.0 is intensifying and is a long way from over. It will continue so long as yields rise and value stocks come back into favour. That probably gives us another six months of washout by which time I expect many stocks to be down 90% plus. Growth has further to fall and so does small cap:
Let's kick off this roundup with some sage worse from Richard Coppelsen:
Retail investors are being gutted. Many are young that this is a first.
They went long MOMO thinking it was an unstoppable freight train.
They should not have done so unless they could handle 50% corrections.
Actually, Coppo, it's worse than that. This was a classic bubble driven by a new investor class and many stocks without earnings are going to virtually, if not literally, disappear. Recall the marvelous Fuckedcompany.com which boomed as it tracked the millennial tech wreck then went out of business itself as it ended.
So, to today's massive losers. In Australia, it is the buy now, pay later sector:

To be clear, I have very little idea about any of these company's operations. But I know a bubble when I see one and this qualifies.
At his juncture, unless you are exceedingly sure that these firms, and their like, are going to deliver rock-solid businesses with growing earnings very shortly, then they are to be actively avoided. Such bursting bubbles are like meat grinders. They draw in the naive who missed out on the way up for month after month, only to present them with new losses on the way further down. Companies without earnings are going to get continuously and repeatedly slaughtered:
I can see this bubble fully retracing to zero.
The funny part about it is, given it is global recovery, rising inflation and yields that are the key driver of the rout, after six months I foresee the possibility of a swing back to growth stocks.
The Fed might be forced to ease again if the growth, tech, commodity and EM unwind turns unruly, or structural deflationary forces prevail over the cyclical bounce in inflation and yields.
As such, buying these falling knives now is exceedingly stupid. There will be lower prices ahead when everybody says "don't buy"!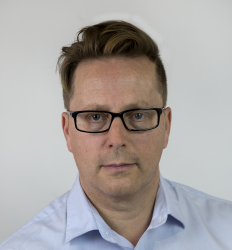 Latest posts by David Llewellyn-Smith
(see all)