Another lesson for the Millennial bubblistas out there. We've been warning of this tech bubble and bust for quite a while. Now it is here. On the ASX, it was most focussed in "buy now, pay later stocks" led by Afterpay. That bubble is bursting:

What's APT actually worth? Ask UBS:
Another very strong result. Maintain Sell on valuation grounds

APT reported yet another very strong result operationally. We had previously flagged upside to our forecasts: underlying sales of $9.8bn compared with UBSe $9.3bn, 13.1m active customers vs UBSe 12.4m. Net transaction margin of 2.18% was below UBSe (2.31%), nominally APT's $214m NTM was in-line. We increase our PT to $36 but maintain our Sell rating, though we continue to acknowledge that in the absence of a catalyst the market is likely to continue to view APT's valuation through a different lens.

$1.25bn capital raising announced. Could Matrix value APT at <$90/share?

APT announced a $1.25bn zero coupon 2026 convertible note offering (option to upsize by $250m) to 1) pay Matrix for 35% of its US convertible note (implied $10.6bn valuation for APT's US business); 2) to fund a tender offer for US ESOPs with a maximum of $225m cash (US ESOPs are worth 10% of APT's US business or implicitly $1.06bn at the transaction price); & 3) to accelerate sales growth. In our view, this is a good deal for APT's shareholders given our view that the market is pricing in more for the US business (i.e. future shares issued to Matrix would have been more dilutive), but at 28% of APT's market cap, it is somewhat peculiar that Matrix made this deal when we believe the market values APT's US business at ~40%+ of APT's valuation. Matrix's acceptance of this cash deal could imply that its view of APT's US or total business' valuation is lower than the market: assuming the US comprises 40%-50% of APT's valuation at the deal's valuation implies a ~$75-$90 overall valuation for APT.

What do APT's lead conversion rates mean for 'no surcharge' rules?

APT had not quantified lead conversions prior to its 1H21 result. On the analyst call, management stated that ~17% of APT's sales are generated via lead conversions. With ~27m average monthly leads generated during 1H21, our back-solve suggests a ~6%-7% lead conversion rate. While this is well above other online lead generation models (which might convert at <1%), at 17% of sales, this implies that 83% of APT's volume was not from leads. This is important when considering the BNPL industry's argument that 'no surcharge' rules should be abolished as they provide marketing services to merchants. If no surcharge rules are disallowed, we see downside risk to our forecasts.

Valuation: $36 price target (equity DCF), previously $30

Higher operating assumptions drive $2.50 of the increase to our PT, vs $2.00 for the raising/restructure, & $1.50 due to a lower discount rate. To justify APT's current share price, it needs to achieve >$400bn sales by FY30E at a 2.1% NTM (UBSe: ~$100bn).
If we reach that valuation then the top to bottom bust will be roughly 80%. Which says nothing whatsoever about the APT business. This round of valuation had nothing to do with that.
It was more like a rerun of this. At FTAlphville:
In the annals of investing literature, there are a few lessons which stick out. But perhaps none more so than the adage that at the right price, every asset is potentially a good investment.

…There is no better example of this rule-of-thumb than the shares of US technology conglomerate Cisco.

At the turn of the new millennium, the IT hardware, software and networking equipment company was one of the hottest stocks in the US equity market. From the beginning of 1999 to March 2000 the shares rose 236 per cent to a market capitalisation of $555bn, or $80.06 per share, backed by a crazed-enthusiasm for the technological shifts bought about by the internet. The thesis was solid: as a provider of networking equipment for both telecom players and other businesses, Cisco was the shovel-seller in a dot com gold rush. What could go wrong?

And, some might argue, it had the numbers to back it up. In the 2000 financial year, Cisco posted revenue growth of 55 per cent, gross margins of 66 per cent and had a return-on-equity of 14 per cent. Sure, top-line growth had slowed from 1994 when revenue had doubled, but as one of the few players sitting at the intersection of several technological trends, it surely was going to be one of the big winners of the new millennium.

Well yes and no. In one way, investors were right. Cisco was a big winner. Over the next 21 years, Cisco's revenues grew four fold to $49bn, with profits quintupling to $11bn. Return-on-equity even improved, with the figure averaging 17 per cent over the next two decades, 3 percentage points above its 2000 number.

The problem was the share price. It was, simply, too damn high. At the March 2000 peak, Cisco's price-to-earnings ratio stood at 201 times, its enterprise value to sales at 31 times and its price-to-free cash flow at 176 times. By anyone's standards, the valuation was over-egged.
Afterpay meet CISCO. CISCO meet Afterpay.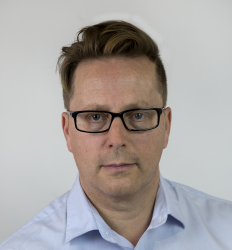 Latest posts by David Llewellyn-Smith
(see all)