A fash note from Kieran Davies at Coolabah Capital:
After defending its 3-year bond yield target last week, this morning the RBA doubled its QE purchases of Commonwealth bonds.

  In the current QE programme, the RBA buys Commonwealth bonds twice a week and semi-government bonds once a week. The Commonwealth auctions are normally $2bn apiece, while the semis auction is usually for $1bn of bonds. This morning, the RBA increased the size of the Commonwealth auction to $4bn, double the normal rate, while including the November 2024 bond in its purchases (this is the relevant bond if the RBA decides to extend its 3-year bond yield target later this year). The decisive action has had a material effect on bond yields, with the 10-year bond yield extending its fall to 1.63%, down from 1.92% at the end of last week. 

The doubling of the auction raises the risk that the RBA increases the total size of its current QE programme.

 The RBA already seems likely to adopt blunter language in defending its policy strategy in tomorrow's policy press release given that Australian bonds have sold off at a faster pace than other countries over recent weeks, while the Australian dollar reached a fresh multi-year high last week.  When QE was introduced in November, the RBA 

said

 it would "closely monitor the impact of purchases on market functioning and will adjust the auctions if necessary, including their size, composition and timing".  However, doubling the size of the auction the day before the Board meeting raises the risk that the RBA decides to increase its current QE programme, either by raising the total amount from $100bn or characterising the $100bn as a minimum amount of purchases.

 The RBA already plans to extend QE until later this year and CCI expects this will be followed by QE3 and likely QE4, previously 

noting

 the risk that the RBA could increase its purchases given the formidable objective of achieving full employment, particularly when the easy monetary policy of the RBA's peers places upward pressure on the exchange rate.
It looks like the RBA is indeed ready to be the 800-pound gorilla in the market and will defend its rate targets aggressively.
Yields bashed:

It's a rare thing for me to be too cyclical!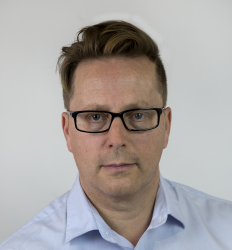 Latest posts by David Llewellyn-Smith
(see all)