Hoocoodanode? After countless outbreaks and panic-driven lockdowns, Australia is finally having a debate about the wisdom of hotel quarantine. Domain leads us off:
Professor Peter Collignon notes that Dan Andrews' 'best in class' hotels have no eye protection, weak governance and no awareness that the virus pushes into corridors when doors are opened.
Professor Maximilian de Courten said that the use of a nebuliser was much less likely the trigger for the outbreak than equipment and human error.
Professor Adrian Esterman said cities were not designed for quarantine. Staff should live on site.
You don't say! Dictator Dan is draconian as usual, at The Australian he wants to:
Slash the numbers in quarantine meaning even more stranded Australians.
Possibly shut the hotel quarantine program.
Possibly use Avalon Airport as a remote site for rural quaratine.
At the AFR, Professor Catherine Bennett said:
Victoria should be able to contain outbreaks with contact tracing and social compliance without lockdowns.
98% of close contacts were contacted within 48 hours.
Even the ABC is having a go with Virginia Trioli noting that Victorians have been repeatedly reassured that:
Hotels were supposed to be world-class.
The Australian Open was no risk.
I have three letters for Dictator Dan: NSW. If it can do these things then why can't he? Not that it will matter. There is still no Victorian opposition so the dictator will continue unchecked.
Finally, the Pfizer vaccine arrives this week. It has much better coverage than ScoMo's dodgy Astra Zeneca version. But we've been so slow off the mark that in six months' time as other developed economies boom with vaccine rollouts we will still be entrenched with the Australian Nanny State. How will it transition to a herd immunity regime strong enough to open any borders?
Will it be tough love and mandatory shots for the vulnerable? Will it be a reversion to individual responsibility and promise to end all lockdowns? If not, then why have vaccines at all? A partly immunised population is a contradiction in terms and if lockdowns remain a part of the tool kit then nobody will get the bloody shot.
Where is the plan? Where are the speeches? You know…"this is what we are going to do together. We can do it, etc". How will contradictory state and federal political goals be aligned? Where is the leadership?
Bugger that, here's another lockdown!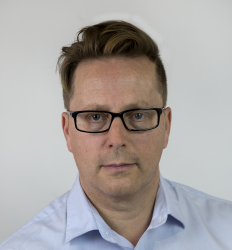 Latest posts by David Llewellyn-Smith
(see all)