Eliza Owen, Head of Research Australia at CoreLogic, has released new research examining the likely impact of the end-March withdrawal of the JobSeeker coronavirus supplement on Australia's property markets.
Owen provides a fairly sanguine assessment, noting that JobSeeker has already been tapered significantly since late September without any detrimental impact on the property market. To the contrary, property values have entered a new boom phase (see next chart).

Accordingly, Owen concludes that "changes to JobSeeker would likely have little direct impact on housing market values". This is because "lower income households generally [have] lower rates of home ownership, [therefore] it is more likely that households receiving JobSeeker are renters".
For mine, the bigger risk comes from the scheduled late-March cancellation of JobKeeper, given these recipients are more likely to be middle-income earners and home owners.
According to Deloitte, "there'll be close to $5 billion less in government support flowing through the economy each month (a touch over 3% of monthly GDP)" when both the JobSeeker coronavirus supplement and JobKeeper ends (see next chart).

That said, I do not anticipate any major impact on the property market nor economy.
According to the Q3 national accounts, Australian households have amassed a giant war chest of savings: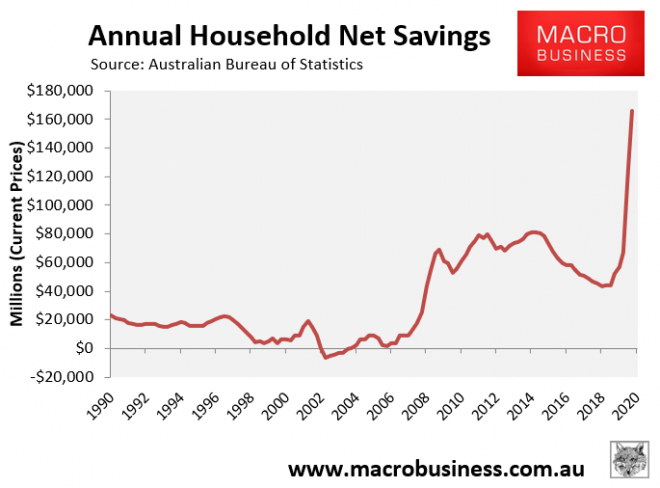 The CBA's internal data suggests households continued to pile up savings into 2021:

These savings are effectively unspent stimulus that is now available to be spent both on property and in the economy.
Therefore, I am expecting a smooth transition from the budget teat.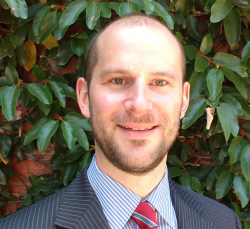 Latest posts by Unconventional Economist
(see all)