I've wanted to write this one for a while. The Morrison Government is in danger of making a serious, possibly grave, error by calling an early election.
Why? Because Australians right now are in some kind of advanced state of exhaustion and paranoia. The last thing they want to face is another intensive news cycle in which they will have to grapple with their least favourite people: politicians.
I understand the conventional wisdom. Surveys of trust in government are up thanks to the handling of the pandemic. The economic rebound will be strong for twelve months too.
But this is quantitative analysis and qualitatively it is my view that circumstances are much murkier.
On the plus side for the government, there is a deeply conservative, change-averse culture abroad. On the downside for the government, there is simmering anger and COVID-19 trauma to put somewhere. Not to mention, plenty of axes to grind in lockdowns, a vaccine rollout, fiscal withdrawal and, still lurking in the background, climate change, bushfires and trips to Hawaii.
It is quite striking that despite the Government's improving quantitative circumstances, the qualitative appears to have prevented any polling gains at all. Indeed, Essential is pointing at big opposition gains with Labor 47, Coalition 44, undecided 8. Pollbludger's poll of polls is closing as well despite what can only be described as near-invisible opposition:

Herein lies the danger for the ScoBot and it is of a very personal kind.
I can't recall a Government so full of buffoons and boofheads. It lacks any kind of common or personal touch so utterly that it is always going to be a little vulnerable. This point is deeply underscored by the ScoBot himself, with whom there is clearly something very wrong personally. Whether he is a narcissist, psychopath or dissociative identity I will leave to the psychiatrists. The point is, he is clearly missing the empathy gene and it shows in a leadership style of dismissive one-liners, policy-free space and smug corruption. If he is exposed to people in the flesh then the wheels fly off in all directions. See today's handling of the appalling parliament rape controversy (and I apologise for even easing it this context but this is who this bloke is):
This 👇 was my question to @ScottMorrisonMP (& his answer) following the remark his wife Jenny told him to think about what he would want for their daughters if they were in Brittany Higgins' position. @10NewsFirst @Studio10au #auspol pic.twitter.com/wHvX9K2VhU

— Tegan George (@tegangeorge) February 15, 2021
Thus the obvious opportunism in calling an early election amid a distraught community dangerously highlights this personality flaw in the PM and could set him up as the immediate target for everybody's COVID angst.
Especially so, since Labor is reading this better than ScoBot which is no surprise given his handicap. There is reassurance for the community in Albo's journey to hollow centrism. He is more personable in his own squeaking, bumbling way. Most of his front bench is superior and more personable talent than Team ScoBot.
If ScoBot thrusts himself into stark relief with this amid an election that nobody wants, then he will not rub up well.
The ScoBot would be better off going the full term to allow time for things to settle. A vaccine rollout is no time for an election. Time is needed to allow states to come back together with no more border closures. Time is needed to continue the Government's turn towards the political center-ground in lieu of personal empathy. Time is needed to let people forget the ScoBot's Hawaiian disaster which is now exacerbated by today's shocking robotic garbage. Time is also needed to let the community heal from COVID-19 wounds before they are subjected to another round of mechanical abuse by the ScoBot.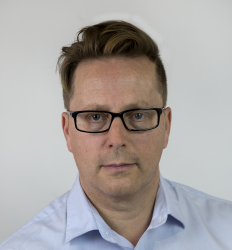 Latest posts by David Llewellyn-Smith
(see all)