It's enough to make you wonder what's the point of being an Aussie. New data today shows how badly we have let down Australians stranded overseas down during COVID-19:
Since the pandemic began, 461k Aussies have returned home.
But, 73k foreigners have also arrived while 40k Australian citizens want to return but can't.
Why has Australia abandoned its own overseas? The first reason is grubs like this:
Deputy Prime Minister Michael McCormack says "there is" room for a discussion on drastically lowering the number of Australians allowed back into the country.

Speaking to ABC News Breakfast on Monday, Mr McCormack was asked to comment on Victorian Premier Daniel Andrews' suggestion last week that there should be a "cold, hard discussion" about barring the 40,000 Aussies still stranded overseas except for "compassionate" reasons, after the highly contagious UK strain of COVID-19 leaked out of the state's hotel quarantine system, triggering a snap five-day lockdown.
This is a fundamental betrayal of the principle of being a public servant and MP. What's the point of citizenship if your government won't protect you in a health crisis?
Or, are Australians so paranoid about the virus now that they agree? According to Essential today:
71% of people agree that the border should remain shut until the pandemic passes everywhere. They also think the border needs to remain shut until the public health crisis has passed and
62% agree with the statement: "It should be the federal government's responsibility to protect Australia's international borders and manage the hotel quarantine system."
If we are so happy to sell out our fellow Australians over something so manageable as a few charter flights, it really makes you wonder how we're going to deal with larger threats like China long term as it picks us off one by one.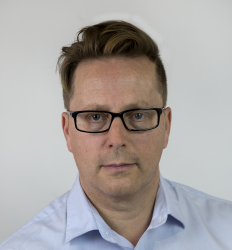 Latest posts by David Llewellyn-Smith
(see all)