Westpac economists forecast that New Zealand property prices will soar by 17% in 2021 – one of the strongest rises in the nation's history on the back of rock-bottom mortgage rates.
However, prices will inevitably fall when interest rates inevitably rise and dwelling supply catches up with demand:
We're forecasting a further 17% rise in house prices over this year – a very strong pace compared to history, but implicitly a slowdown from the current monthly pace. We believe that mortgage rates have reached their lows for this cycle, with long-term interest rates now starting to head higher as global economic sentiment improves. The impact will become greater as the prospect of OCR hikes draws closer; we expect house price inflation to turn negative by 2024.

Rising house prices have rapidly become a social and political flashpoint, with the Government pledging to take "bold action" on both housing demand and supply. We regard the options as limited. The Reserve Bank's tightening of loan-tovalue restrictions will have some dampening effect on prices, but historically it has been a small one. The Government has ruled out many of the options regarding the tax treatment of property, such as a capital gains tax. However, one remaining possibility is to limit the deductibility of interest for property investors, which could have an impact on prices depending on how it was applied. We regard this as a downside risk to our house price forecast.

As for housing supply, the ground has already shifted. The construction sector turned out to be one of the surprise stars of 2020, and with dwelling consents soaring to new multi-decade highs, there is a strong pipeline of work for 2021 as well.

This building boom is coming at a time when population growth has plunged to its lowest rate in a decade. Net migration has been close to zero since Covid-19 struck, a far cry from the 70,000 net migrants the country received in 2019. This means that the severe housing shortages that have been dogging New Zealand for years are now rapidly eroding. By our estimates, housing shortages will continue to shrink even after migration resumes, because today's level of construction activity is so much higher than what is needed to keep pace with population growth even in a normal year.

…this erosion of housing shortages is one reason that we expect house price inflation to start gradually cooling from later in 2021.
When viewed alongside 2020's extraordinary 20% year-on-year price rise, it is clear that Prime Minister Jacinda Ardern's promise to 'fix' New Zealand's housing market has failed. The housing situation is arguably now worse than ever:

The more things change, the more they stay the same…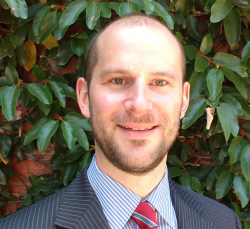 Latest posts by Unconventional Economist
(see all)