Data from Victoria's Public Sector Commission shows that the number of executives employed in state government departments has risen from 675 to 1,471 since 2015. The total wages bill for senior public servants has also more than tripled from just $99.2 million to $327.5 million over this period, according an analysis of the annual reports of government departments.
In particular, the number of executives in the Department of Premier & Cabinet has increased from 41 to 170, and their total wages bill has risen from $9.2 million to $33 million.
This comes despite Labor committing to cutting the number of senior public servants before it took office in 2014.
From the Herald-Sun:
These figures also show the growth in the number of executives in government departments has vastly outstripped growth in public sector agencies such as the TAC, police and emergency services…

According to DPC's 2014-15 annual report in 2015, there were 41 DPC executives who between them were paid $9.2m. This year's annual report says there are now 170 executives in DPC who between them are paid $33m.

In Labor's first year in office there were 421 full-time positions within DPC. By this year had more than doubled to 1016.

Yet before the 2014 state election, Labor pledged to save $39m over four years by dropping the executive headcount.

The party's then finance spokesman Robin Scott complained that "as the Liberal government has sacked Victorian public servants, the ratio of executive officers to Victorian public servants has increased, meaning there are less employees per executive".

Since then that ratio has increased. In 2015, executives made up 1.8 per cent of the Victorian public service. According to the latest PSC figures, by last June it was 2.9 per cent.

While since 2015 the total number of executives across all the whole public sector has risen by 30 per cent, the number of top public servants in central departments has increased by 117 per cent.
The hotel quarantine debacle showed that Victoria's public service is bureaucratic, expensive rabble.
Rob Sitch where are you? We need another season of Utopia.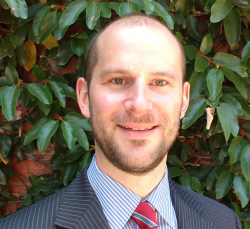 Latest posts by Unconventional Economist
(see all)