Via Sinocism:
'Their goal is to destroy everyone': Uighur camp detainees allege systematic rape – BBC News

First-hand accounts from inside the internment camps are rare, but several former detainees and a guard have told the BBC they experienced or saw evidence of an organised system of mass rape, sexual abuse and torture.

Tursunay Ziawudun, who fled Xinjiang after her release and is now in the US, said women were removed from the cells "every night" and raped by one or more masked Chinese men. She said she was tortured and later gang-raped on three occasions, each time by two or three men…

It is impossible to verify Ziawudun's account completely because of the severe restrictions China places on reporters in the country, but travel documents and immigration records she provided to the BBC corroborate the timeline of her story. Her descriptions of the camp in Xinyuan county – known in Uighur as Kunes county – match satellite imagery analysed by the BBC, and her descriptions of daily life inside the camp, as well as the nature and methods of the abuse, correspond with other accounts from former detainees…

The Chinese government did not respond directly to questions from the BBC about allegations of rape and torture. In a statement, a spokeswoman said the camps in Xinjiang were not detention camps but "vocational education and training centres".

"The Chinese government protects the rights and interests of all ethnic minorities equally," the spokeswoman said, adding that the government "attaches great importance to protecting women's rights".

Foreign Ministry Spokesperson Wang Wenbin's Regular Press Conference on February 3, 2021

Reuters: According to testimonies in a report by the BBC, women in Xinjiang's re-education camps are subject to systematic sexual abuse and torture. Do you have any comment on this report?

Wang Wenbin: I don't know if you have noted or not that the government of the Xinjiang Uyghur Autonomous Region held another press conference not too long ago. I want to say that this is not the first time that the BBC has made some false reports on Xinjiang, and each time we refuted false claim and cleared out the situation. I must stress that so far, the Chinese side has published eight Xinjiang-related white papers, and the government of the Xinjiang Uyghur Autonomous Region has held more than 20 press conferences, showing with detailed figures and examples that people of all ethnic groups in Xinjiang live in peace and contentment, unity and harmony, and that all their legal rights are effectively guaranteed. In recent years, more than 1,200 diplomats, journalists and representatives of religious groups from more than 100 countries have visited Xinjiang. They witnessed with their own eyes the unity, harmony, joy and peace of the people of all ethnic groups in Xinjiang.

The report on alleged abuses of women's rights in Xinjiang you mentioned has no factual basis at all. As I just said, some of the interviewees turned out to be actors spreading false information.

The 3rd press conference by Xinjiang Uygur Autonomous Region on Xinjiang-related issues in Beijing-TIANSHANNET-天山网

Xu Guixiang: Pompeo claimed that Xinjiang commited "genocide"and "anti-humanity" crime on the grounds "forced labor" in Xinjiang. This is sheer nonsense, a gross interference in China's internal affairs and a serious violation of international law and the basic norms of international relations. His so-called recognition is just a piece of waste paper!

As a former US Secretary of State, Pompeo should have showed his concern to the image of a big power and showed his grace as a high-ranking official of a big power. However, it is shocking to see that he openly acknowledged "we lie, we cheat, we steal" as his life credo, of which he is rather ashamed than be proud. Guided by such evil belief, Pompeo fanned the flames, exerted pressure, and engaged in bullying, which brought too much trouble to the world. Pompeo pursued his own selfish interests, turned a blind eye to the number of confirmed COVID-19 cases and deaths in the United States, which ranks first in the world, turned a deaf ear to the American people's angry cry of "I can't breathe". He has brought too many disasters to the United States. Pompeio maliciously fabricated lies, falsely accusing Xinjiang of persecuting the Uygurs people", "forced labor", "persecuting Muslims", "forced sterilization" and "genocide" etc., and has discredited Xinjiang excessively. People all over the world scoff at such a politician who doesn't even understand the basic principles and common sense, and who is afraid that the world will not be in chaos. The American people hate him, and the people of all ethnic groups in Xinjiang also hate him. Recently, the indignant masses of all ethnic groups in Xinjiang severely condemned Pompeo and his likes. using the facts of development and prosperity, social stability, and people's life and work in peace in Xinjiang, people of all ethnic groups in Xinjiang effectively exposed Pompeo's ill and ugly behavior. I believe you have seen it on the Internet. Pompeo is totally to blame for the end of such a street mouse that everyone shouts to kill.

12 senior officials of Xinjiang, all Uighur, each wrote an article last week on Xinjiang Daily lambasting Pompeo.

Question: When will they start attacking Blinken? And has anyone told them Pompeo is gone?

Minister of Public Security Zhao Kezhi, also head of China's leading small group on anti-terrorism work led a televised meeting of the group on Tuesday, urging the officials to study and implement Xi Jinping's strategy on governing Xinjiang, stay on high alert and stay tough against terrorism. But Zhao also said the anti-terrorism work should "pay more attention to thinking of rule of law and being precise in policy implementation."

更加注重打防结合、源头预防,更加注重标本兼治、综合治理,更加注重法治思维、精准施策,切实把反恐怖斗争各项措施抓实抓细抓落地

The truth about China's genocide against the Uyghurs | The Spectator

If you want evidence of a Wannsee Conference 'with Chinese characteristics', to use a description beloved of the Party, look at last September's Central Xinjiang Work Conference. All seven members of the Politburo Standing Committee attended and 19 of 25 Politburo members. You don't get this level of attendance if it is not for a policy commissioned, considered and authorised by the top – the very top.

If you want more evidence, here is the Party School in Xinjiang – the purpose of Party schools is to educate Party members in Party policy:

'Beginning on December 19, 2013, Xi Jinping has put forward clear requirements for the work in Xinjiang under the new situation and has drawn up a major strategic plan. From April 27 to 30, 2014, he engaged in a high-level inspection of Xinjiang and made plans for its future from a strategic and comprehensive perspective…We must severely crack down on ethnic separatist activities and persist in the anti-separatism struggle with both cultural and military forces.'

Seasonal workers in Xinjiang labeled by Western media as 'forced labor': Exclusive with French writer Maxime Vivas – Global Times

Maxime Vivas is a French writer and journalist. Based on his two visits to Northwest China's Xinjiang Uygur Autonomous Region in 2016 and 2018, he wrote a book titled Ouïghours, pour en finir avec les fake news (Uygurs, to put an end to the fake news), in which he described his observations regarding Xinjiang's anti-terrorism efforts and the region's development, and analyzed the relations that the US National Endowment for Democracy has with the separatist World Uyghur Congress (WUC) and some nongovernmental organizations like Human Rights Watch (HRW). He shone light on how these organizations colluded in concocting and spreading "genocide" accusations against China's Xinjiang. The book was published late last year in French.

Online event held to present real Xinjiang amid piles of lies – Global Times

An online event has been held to introduce Northwest China's Xinjiang Uygur Autonomous Region to more outsiders on Thursday with ambassadors from many countries attending to listen to stories of former trainees of Xinjiang's education centers, imams, and female representatives.

The event, themed "Xinjiang is a Wonderful Land" was jointly held by the Xinjiang regional government and China's Permanent Mission to the United Nations Office at Geneva and other International Organizations in Switzerland via video link. Diplomats from many countries, including Laos, Pakistan and Zimbabwe as well as officials from UN agencies attended.
China's peaceful rise.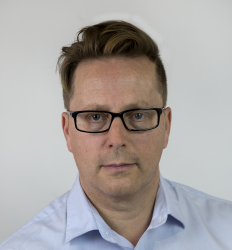 Latest posts by David Llewellyn-Smith
(see all)