BofA with the lastest charts:
The latest update to University of Washington's IHME Covid-19 model shows dramatic improvement in the trajectory for the US Covid-19 situation between now and the summer. They no longer predict another spike in daily infections due to the more infectious mutated variants, all that remains is a bump–i.e. a March slowdown in the rate of decline in daily infections. In terms of the number of people hospitalized with Covid-19 in the US, IHME has never predicted another spike but, due to vaccinations, there is now barely any impact of the bump in infections as the weekly rate of decline ranges from 7% to 14% through June 1st.

Covid-19 hospitalizations continue to plunge. The number of people hospitalized with Covid-19 in the US has declined rapidly to 56,159, down by76,315–or 58%-from the peak which occurred on Jan5. The decrease is broad-based with 47 states+DC seeing 7-day declines–only increases wereinSD (+3), ND (+2),and HI (+2). Moreover, the 7-day test positivity rate has declined to 4.9% from the the13.6%peak on Jan8th. Finally, daily Covid-19 vaccinations in the US averaged 1.45mn doses per day over the past week and reached a cumulative 64.2mn.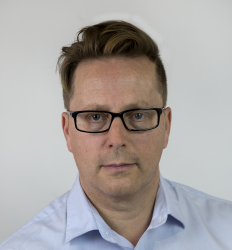 Latest posts by David Llewellyn-Smith
(see all)