From the always worthwhile George Tharenou at UBS:
We expect the RBA to tweak its QE operations

At their meeting in February, the RBA extended QE and told markets they will continue to buy $5bn/week of bonds until September. However, the Bank didn't provide any further details on the composition of the buybacks (e.g. range of tenors) for QE 2.0. We think the RBA has left the door open to tweak its QE operations. Notably, with ACGB free float getting progressively reduced, and risks that the RBA will have to extend QE beyond September 2021, we think there is a strong case for the RBA to lengthen the Weighted Average Maturity (WAM) of ACGB buybacks in QE 2.0.

The RBA is on track to hold ~50% of some 5-8yr lines, & could crowd out ADIs

Using our forecasts for ACGB issuance, and assuming that the RBA will keep the composition of its purchases unchanged, we estimate that, by the end of August-21, the Bank should hold ~37% of the lines in 5-12yr sector; but a material ~50% of the lines in the 5-8yr sector. While the RBA hasn't signalled any cap for their ACGB holdings, we think that the Bank won't be comfortable owning ~50% of some of the lines in the belly of the curve, especially given that ADIs – which need to hold ACGBs for regulatory purposes – are particularly prominent in this sector.

We expect the RBA to lengthen the WAM of buybacks, delivering more easing

We think that the RBA will consider two alternatives: 1) they could skew their buybacks to the ~10yr point of the curve; or 2) they could extend their purchase range to ~20yr bonds. Both these options would bring the WAM of RBA buybacks (currently at ~7yrs) more in line with the WAM of AOFM issuance (currently at ~10.3yrs). Focusing buybacks where issuance is happening reduces the risk of impacting market functioning, while also facilitating the AOFM task. Importantly, lengthening the WAM of RBA buybacks would also deliver more 'bang for buck'; given that, with the same amount of QE (i.e. $80bn of ACGB buybacks) the RBA would deliver a ~3x larger reduction in DV01.

What's the trade?

The ACGB curve is very steep beyond the ~12yr point, and rightly so given that the RBA hasn't been buying in that sector. However, given the risks of an extension of the RBA purchase range, we think that the ~20yr sector of the ACGB curve looks cheap. We also continue to like being Paid AUD 10Y EFP.
Markets are obviously moving against this at the moment. The more that long-end yields back-up, the more temped the RBA will be to do this. It is similar to what was called "Operation Twist" under the Bernanke regime at the FOMC.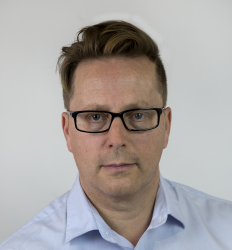 Latest posts by David Llewellyn-Smith
(see all)