Via excellent Jonathon Mott at UBS:
ONE LINER
Solid, clean 1H21 result 2% above Consensus. Better NIM & CET1. Much stronger 2Q.

KEY NUMBERS (1H21, continuing operations)
(1) Cash NPAT from continuing operations $3,886m (Cons $3,757m); (2) Cash Basic EPS continuing 220cps (Cons 215cps); (3) Interim dividend 150cps (Cons 143cps) 67% payout).

RESULT HIGHLIGHTS (1H21, seq. basis)
(1) Net Interest Income up 1% (H/H) to $9,371m (2% above Cons), driven by a stronger than expected NIM down 3bp to 2.01% (Cons 1.99%) given tailwinds from basis risk & treasury, partly offset by low rates and liquids; (2) Volume growth was 1.1%, as strong growth in home loans (+3%) was partly neutralised by growth in offset balances; (3) Non-Interest Income rose 5% to $2,590m (1% above Cons). This was driven by stronger trading income and commissions as COVID-19 fee waivers were removed and trading volumes rose; (4) Total revenue rose 2% to $11,961m (1% above Cons); (5) Costs fell 2% to $5,566m (4% above Cons) but underlying costs excluding customer remediation rose 2% as staff expenses increased due to wage inflation and higher FTE; (6) Pre-Provision Profit rose 6% $6,395m (in-line with Cons). Underlying Pre-Provision Profit (ex-remediation) rose 2%; (7) Credit Impairment Charge (BDD) 22bp or $882m (Cons 28bp), implying a 2Q charge of 17bp; (8) NPLs 78bp (Cons 97bp); (9) CET1 12.6% (Cons 12.25%) was stronger due to the removal of APRA's operational risk add-on and flat credit RWA. Pro-forma CET1 (after divestments) expected to be ~13%.

VALUATION
Our valuation and price target of $80 (Gordon Growth + Franking) remain unchanged.

GUIDANCE
Margin headwind from low rates expected to be 7bps in FY21E compared to FY20.

UBS COMMENT
Solid revenue recovery in the December qtr (up 2.4% Q/Q) which looks to be driven by better NIM. This should give CBA good momentum into 2H21E. Expect Consensus upgrades from better revenue, lower credit impairment charges and potentially buy-backs with the Full Year result in August (UBSe $8bn buy-back in FY22E).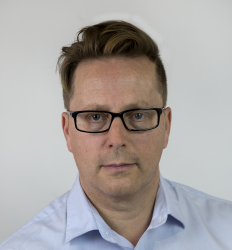 Latest posts by David Llewellyn-Smith
(see all)