Over the past year we have heard endless reports of farms suffering acute labour shortages due to an inability to obtain migrant workers, as well as an unwillingness by Australians to do farm work.
We have also read reports claiming that many Australian farms have refused to employ local workers because they have to be paid a legal wage and are far less easy to exploit than migrants.
New data from the Department of Education, Skills and Employment (DESE) suggests the Morrison Government's claim that unemployed Australians are "too lazy to pick fruit" is a lie. This DESE data shows that 10,500 job seekers have found fruit picking jobs in the last six months. More tellingly, an additional 3,500 who were fit and prepared to do the work applied for work but were rejected, which is at odds with claims by farmers that they were desperate for workers.
From The New Daily:
"Not all referrals result in successful placements," a DESE spokesperson said.

"While Harvest Trail Services providers assess suitability of job seekers for the relevant harvest vacancies, final acceptance of the worker rests with the employer"…

"It makes very clear that the government is either negligent or lying when they say that people are not actually moving into work off unemployment payments when they're being given these opportunities," [Unemployed Workers' Union spokesperson Kristin O'Connell said].

She said it was absolutely possible to get unemployed workers to fill the labour shortage, but the number of rejections suggested some farmers didn't want to employ Australians.
Allowing Australia's farmers to continuously recruit cheap foreign workers en masse is bad for both wages and long-run productivity.
Australia's mining industry is the world's best and most efficient because it attracts workers to far out places by paying excellent wages. These high labour costs have then helped drive automation and productivity lifting investment.
It stands to reason that if the cheap migrant labour pipeline is cut off, then farms will be forced to lift wages. In turn, farms will be incentivised to automate and lift productivity, boosting both profits and wages over the longer-term.
The opposite will occur if the government continues to allow farms to relying heavily on cheap foreign labour. This will cause capital to shallow, productivity to stagnate, and both wages and profits to ultimately decline.
Australians aren't inherently lazy. But they do know when they are being exploited and paid slave wages.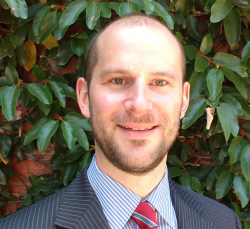 Latest posts by Unconventional Economist
(see all)