The promised Trans-Tasman Travel bubble, which was supposed to enable unrestricted two-way travel between Australia and New Zealand, has drifted further into the never-never.
New Zealand Prime Minister Jacinda Ardern yesterday put the proposal on ice in response to Australia's knee-jerk response over a recent single community transmission in Auckland:
On Tuesday in Wellington, she said grimly "things have changed a little bit since we set that goal and aspiration"…

Ms Ardern was shocked that Australia suspended its one-way quarantine-free travel after just one case, when New Zealand officials believed the situation was under control…

Ms Ardern suggested the Australian reaction prompted officials back to square one…

"With any bubble arrangement you'd understand that would want protocols in place so that there's some predictability.

"So we are having to go back and just check that with those recent incidents, all of the activities of the different states or indeed the reaction to us is in keeping with what we've been working to."
Australia's response to New Zealand's single community case has been mirrored domestically, with various jurisdictions around Australia shutting state borders, banning travel, or enforcing quarantine and isolation following single digit 'outbreaks' across Brisbane, Perth and Melbourne.
The sad reality is that a domestic tourism recovery or a Trans-Tasman Travel Bubble will remain a pipe dream if our governments continue to pull up the shutters at the first whiff of an infection. How can anyone have confidence to book flights, accommodation and travel when their plans can be cancelled at the drop of a hat, or worse, they be thrown into mandatory isolation? The risks are too great.
New Zealand's management of COVID-19 has been impeccable, even better than Australia's. So for the federal government to have suspended travel after only a single case among a nation of five million people is overly rash and illogical.
The end result is that "sovereign risk" has well and truly engulfed Australia's travel industry. Nobody can be confident to book travel when there is the clear and present danger that abrupt lockdowns and isolation requirements will be imposed, crushing holiday plans and preventing citizens from returning home.
The madness has got to stop.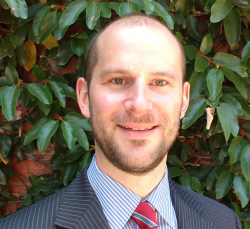 Latest posts by Unconventional Economist
(see all)