The Trans-Tasman Travel bubble, which promised to allow unrestricted two-way travel between Australia and New Zealand, has been dealt a fatal blow with Queensland, New South Wales and Victoria each imposing new restrictions on Auckland arrivals following new community virus transmissions across the city.
Overnight, New South Wales and Victoria reclassified Auckland as a virus hotspot meaning that anyone arriving from there will need to spend two weeks in hotel quarantine. Queensland went one step further, designating the whole of New Zealand a virus hotspot.
The decisions came after three new community transmissions were recorded yesterday in New Zealand linked to an Auckland high school:

If Australia's state governments can ban travel from New Zealand over 15 local cases in the past month, the notion that we will open our international border to tourists and migrants from the rest of the world anytime soon is a pipe dream.
New Zealand and Australia have handled COVID better than almost anywhere else, yet we still haven't successfully implemented a "travel bubble" between the two nations.
Unless COVID vaccines are wildly successful, our international borders will remain closed for the foreseeable future.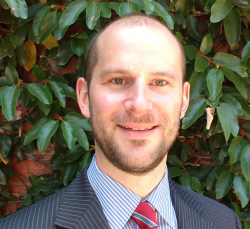 Latest posts by Unconventional Economist
(see all)