Queensland Tourism Industry Council CEO Daniel Gschwind has urged state governments to co-operate on COVID-19 lockdowns and border closures.
Gschwind estimates that lockdowns cost Queensland's tourism industry between $10 billion and $20 billion in 2020, noting that tourism operators in the regions were especially hard hit.
From The Australian:
Daniel Gschwind [said]… sudden restrictions and border closures was destroying the industry…

"Our industry relies on the freedom of movement of people and also the operation of crowds and groups being able to come together — that is the essence of our industry," he said. "Both of those things have been profoundly and comprehensively disrupted and not surprisingly, our industry was completely trashed last year"…

"It really has sapped the confidence of people booking their trips," he said. "We need a triage system in place to help businesses find their way out of this."
Gschwind is not wrong. Over recent months we have witnessed snap border closures to whole of New South Wales despite few cases outside Sydney, to Queensland over only two cases, to Western Australia over a single case, and now to Victoria despite no additional cases outside of the eight directly linked to hotel quarantine.
In turn, the travel plans of thousands of Australians have been thrown into disarray as travellers have been either barred from entering, or worse, retrospectively thrown into isolation and quarantine.
No Australian can be confident to book domestic travel and accommodation when governments can close borders at a moment's notice over a few virus cases among millions. As a result, planes and hotels will remain empty and wallets will remain closed.
A middle ground must be struck that better balances health risks with personal freedom and the economy. This necessarily requires better lines of communication and cooperation between governments. It also requires more robust quarantine arrangements that shifts accommodation away from inner-city hotels to mining-style camps in the regions.
Australia's tourism industry won't recover until the systems governing border closures and quarantine changes.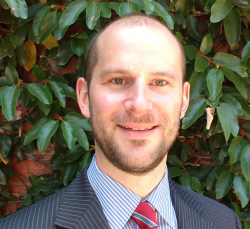 Latest posts by Unconventional Economist
(see all)