Callam Pickering, economist at global jobs site Indeed, has provided a timely update on Australian job listings, which points to a strong albeit uneven labour market recovery.
This data is "based on publicly available information on the Indeed Australia website" and measures "the percentage change in seasonally-adjusted job postings since February 1 2020, using a seven-day trailing average", with February 1 considered the pre-COVID baseline. The data is aimed at providing a "real-time measure of labour market activity".
As shown in the next chart, job postings plunged by half between mid-March until late April. Job postings slowly recovered over the remainder of the year and have shifted into positive territory at the beginning of 2021:

As at 12 February 2021, job postings were tracking 14.7% above their pre-COVID level.
While all states and territories have recorded positive jobs growth, there is significant variation across jurisdictions:
Compared with last year's baseline, postings are up 27% in Western Australia and 31% in the Northern Territory. Australia's three most populous states – New South Wales, Victoria and Queensland – are up 14%, 13% and 12%, respectively.
Some occupation groups are also thriving, whereas others continue to suffer. In particular, jobs in hospitality & tourism remain deeply in deficit (-46%), reflecting in part repeated state border closures and travel disruptions amid virus outbreaks, alongside restrictions on capacity:

For mine, the Australian tourism industry won't recover so long as our quarantine system continues to leak virus into the community and our governments continue to close borders and force people into isolation anytime a few virus cases emerge.
This highlights why our policy makers must get quarantine right, since it is our number one defence against importing the virus and failure in this area inevitably means further community outbreaks, border closures, and economic disruption.
It also highlights why national guidelines need to be set up and agreed upon governing how states respond to COVID outbreaks in other jurisdictions and when borders can close.
We cannot continue to have situations where the travel plans of thousands are thrown into disarray, people are forced into isolation, and/or unable to return home because of a handful of cases cropping up in a particular jurisdiction.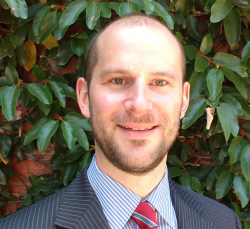 Latest posts by Unconventional Economist
(see all)