Two investing legends – Ray Dalio and Jeremy Grantham – have recently put different cases for why parts of the technology component of stock markets are in a bubble vulnerable to steep correction. Grantham argued that the extreme valuations in growth stocks and the pervasiveness of crazy behaviour were dead giveaways that a bust was imminet. Dalio argues that there are parts of bubble-like frothiness in growth.
To my mind, both are right. Moreover, we are now being presented with a classic bubble-popping pin in rising interest rates. Even if short-dated rates are still anchored by central banks, yields of longer duration are flying and that is always an environment in which "growth" stocks will struggle versus "value" stocks as investors look to prioritise reliable earnings in reference to higher yields over possible future profits.
The second factor in this bust is the particular impacts of the pandemic. The rise of "work from home" triggered a huge capex cycle from households as they built-out new office spaces worldwide with technology products. As economies reopen, that cycle will diminish.
So, where is the tech bust hitting? Daily Shot offers some terrific charts. Value is the new black as growth tumbles:

Same for small cap:

MOMO makes it worse:

No earnings, no joy:

Sun setting on sun:

Real assets booming:

High touch reopening booming:

Defensive sinking:

Banks love the steepening curve:

Prices for value have room to rise as growth falls:
 
But the ERP has bottomed and that is a problem for the permanently high plateau in stocks!

I expect this to continue for several months at least as headline US inflation surges on base effects. But I am still skeptical that it gets much past mid-year. There are various reasons:
US economic outperformance on vaccine, fiscal and monetary policy will support the USD and cap commodity prices.
Once oil runs above $70 both OPEC and shale will rip back in and sink the price over the subsequent year so base effects will flip.
China begins to slow in H2 and much more in 2022, also hurting commodity inflation.
Supply side bottlenecks clear over the next year as the global economy reopens and the global inventory rebuild passes.
All of these set 2022 up as a distinctly deflationary year. That said, I can see more enduring inflation in the US if the Biden Administration gets its excellent minimum wage increase proposal up, alongside infrastructure spending. But, even then, that would lift the USD versus all comers and still snuff out commodity inflation as China slows.
In short, this inflation burst and tech rout may be a buying opportunity for growth before long, most notably for those dimensions of tech that look more like quality/value than traditional growth, such as the better components of FAANG.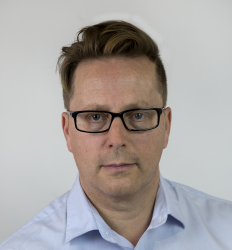 Latest posts by David Llewellyn-Smith
(see all)