Sir Fomo McSpruikerson is an expatriate billionaire and proud proprietor of The Strayan, a vanity media project designed to boost his assets.
Jacinda Ardern launches "Hugs for Houses" program amidst unaffordability crisis
New Zealand Prime Minister Jacinda Ardern has launched a controversial new "Hugs for Housing" program, aimed at tackling the countries worsening house price problem.
The program, similar to her "Hug a Homeless Person" campaign prior to the NZ election in 2020, will see Ardern traveling the country hugging millennials and working-class Kiwis to tell them that it's "ok to never own a home."
"I think at times like these, people just need a good old fashioned maternalistic campaign of nothingness to re-assure them," Ardern told The Strayan.
"It's too hard to fix the actual problem. I'm not known as the platitudes PM for nothing."
The opposition has criticised the move as "doing fuck all about the situation."
"If you think Scotty From Marketing was the king of PR then you're wrong. Ardern is the undisputed champion of grift, which is yet another thing Kiwis do better than Aussies," a spokesman told The Strayan.
The tour kicks off next week and is believed to be bypassing South Auckland.
*****
Scomo announces new ElectionKeeper subsidy to tackle credibility
Prime Minister Scott Morrison has announced a new "ElectionKeeper" subsidy to help tackle Newspolls and worsening credibility.
Plagued by recent scandals and the calls for sacking of ministers this past week, Morrison said that the extra payment will help seal an election win for a national vote that might be called in the coming months.
"Look, I really didn't need to, considering when you look across the opposition but I thought bugger it we've already spent everything we could on stimulus during COVID," Morrison told The Strayan.
"I came here with one mission: save house prices and if it takes just a bit more helicopter money to do that then I say, let's do it."
Opposition leader Anthony Albanese said that Labor will support the measure in the senate.
The payments will begin next week, with the RBA's recently purchased fleet of helicopters ready for deployment to the streets of regional Queensland and WA.
*****
 COVID rollout in disarray from worsening needle shortage due to politician photo-ops
The rollout of Australia's vaccine deployment is in crisis this morning, as a needle shortage caused by numerous political photo-ops has taken its toll.
The needles, already at risk for lack of local manufacturing, are in shortage as half of Parliament House rolled their sleeves up for the cameras and the country. Scuffles also broke out as MP's from the LNP, ALP and Greens jostled for the jab.
"A hit of mRna is as good as a hit of dopamine," Greens leader Adam Bandt told The Strayan.
"I'll add this with my usual schtick of standing in front of a camera holding up a sign with some cause I pretend to stand for."
Prime Minister Scott Morrison urged for calm as MP's would all receive access to the Pfizer jab.
"There's plenty of it to go around parliament house so I think Canberra needs to calm down," Morrison said.
Hospitals are also reporting a shortage of saline as those politicians scheduled for the less effective Astra Zenenca vaccine opt not to take the jab.
*****
Daniel Andrews released research proving Australian Open boos were actually "boos of support" for Victorian Government
Victorian Premier Daniel Andrews has defended accusations that boos at the Australian Open were actually "boos of support."
After the head of Tennis Australia was booed twice during the Australian Open Men's Final after mentioning the Victorian Government and the vaccine rollout, Andrews took to the media to claim the boos were "in support and not against it."
"I don't accept the premise of the booing. I thought the crowd was incredibly supportive of the good work the Victorian Government has been doing the last 12 months," Andrews told The Strayan.
"I thought the speech was an appropriate place for politics. Any sport Scott Morrison can politicise, Victoria can politicise better."
Andrews released new "heckle modeling" from economic consultancy Deloitston Group to make his point. The report notes that "booing at the Australian Open has a long history of being ironic".
A poll run by The Age found that 270% of Victorians support the Andrews government, which the Premier pointed to as further evidence for the supportive booing.
Andrews has also announced an inquiry into the booing and has vowed to use newly acquired facial recognition technology from China to hunt down and find those members of the crowd seen participating.
*****
Morrison announces new pathway to citizenship for Kiwis who buy a Melbourne apartment
Prime Minister Scott Morrison has announced a new pathway to Australian citizenship for New Zealand citizens who have been priced out of the country's house market.
From July 1, fast-tracked citizenship will be granted to citizens of New Zealand who purchase a one bedroom or studio apartment in the Melbourne CBD.
"This is has been a joint initiative from Jacinda Ardern and Harry Trigaboff and also the Chinese Ambassador. It's win-win-win for Australia, New Zealand and China," Morrison told The Strayan.
"Melbourne is the second home of choice for many Kiwi expats and we would encourage them to stay and spend their money here instead of on the Gold Coast."
Morrison also said that the void left by Chinese buyers in the apartment market would be filled from Chinese citizens using NZ as the backdoor to Australia.
"This will also open the door to Chinese citizens who have had their fill of New Zealand's market. Our citizenship and real estate is still up for sale, so don't think your foreign money is no good here."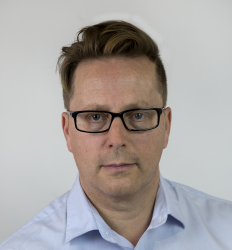 Latest posts by David Llewellyn-Smith
(see all)