The bond back-up continued in the US overnight and caused some dyspepsia for stocks. JPM has more on where this leads:
As bond yields have moved up, there has been a general focus on whether this will 1) become a problem for the broader market, due to elevated multiples and 2) whether it will continue to drive a sector rotation. On the first point, Tuesday's flows were a bit interesting as yields spiked and HFs were net sellers of N. American equities(one of the largest days of selling in past few months). From a longer term view, however, it's not clear this is necessarily a turning point for positioning. In particular, it's too early to call the selling on Tues a trend and the selling moderated quite a bit on Wed. Additionally, yields have generally been rising over the past few months and net buying, along with market gains, have continued.

Furthermore, from a longer term view, there's not been a persistent negative relationship between yields and HFnet flows into equities. Arguably selling did occur in 2H18 when 10yr yields were breaking above 3%and the relationship went negative for a while. More recently, however, HFflows and rates do not show negative correlation.

On the second point around sector rotations, reflation plays globally have outperformed defensives both on an MTDand YTD basis. Related to this point, Mislav in J.P. Morgan Research has shown in a recent note (Mislav) that Financials and Cyclicals generally do best with higher yields, while Defensives lag.
As I have said before, higher yields may not pop the headline stock market indexes so much as pop certain sectors and force violent rotations.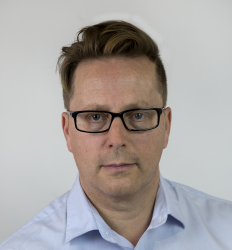 Latest posts by David Llewellyn-Smith
(see all)