The Melbourne City Council continues to plead with the Victorian Government to order workers back to the CBD to boost economic activity and support business.
At a council meeting earlier this week, Lord Mayor Sally Capp said "our city businesses are absolutely crying out for the return of city workers" and claimed that "every city worker that returns to a workplace it supports five jobs in retail, hospitality and community industries".
Cr Jason Chang, who is also co-founder and CEO of hospitality and retail group Calia, demanded the Victorian Government provide a detailed timeline for when workers can return:
"We are requesting the Victorian Government provides a detailed timeline on when and how workplace caps will be increased so we can respond without delay."

"City workers shop at the restaurants, shops and bars and visit art galleries and other attractions that make Melbourne the engine room of Victoria's economy".
Deputy lord mayor Nicholas Reece also said "we need the people to come back… for the businesses to be profitable again" and called "for the office workers of Melbourne to kick off the doona and get back to work".
Allowing workers to return to offices is sensible. But it should also be optional for workers, provided they can perform their roles adequately from home.
Repeated surveys (here, here and here) have shown that employees want to keep working from home (WFH) in some capacity, such as one to three days per week. This is because WFH offers massive time and cost savings from not having to commute into work, while also offering greater flexibility.
Melbourne City Council's argument that workers must return to the CBD to support businesses is also myopic and reeks of self-interest.
While CBD businesses have suffered from WFH protocols, suburban businesses closer to people's homes have benefited from economic activity being redirected there.
Therefore, WFH represents a transfer of economic activity, not lost activity.
The welfare of both employees and suburban businesses must also be taken into account when determining work protocols.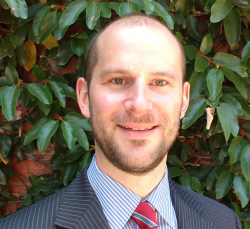 Latest posts by Unconventional Economist
(see all)