The latest distraction thrown up by the struggling Morrison Government is a push for nuclear power. The Nats began it last week. Today we see more Coalition flunkies joining the push.
The AFR has trolled the internet to find somebody else that supports the notion in Poland. At The Australian it's Menzies Insitute doyen Nick Cater:
If ever there were a time for our political class to shake off the nuclear taboo it is now. The imperative to strengthen Australia's underwater naval capability is stronger than at any time since the end of the Cold War. The benefits of switching from diesel-electric to nuclear submarines deserve to be debated.

A spin-off from a nuclear defence capability would be the chance to install nuclear reactors to generate electricity, since defence and civil benefits go hand in hand. If we are serious about eliminating net greenhouse gas emissions by 2050, the option of nuclear must surely be on the table. Yet Anthony Albanese has dismissed the idea of nuclear energy as "a fantasy", ruling out the possibility of bipartisan agreement on his watch.
That's the extent of the argument, which is a giveaway. Where is the policy process to convince us that this is anything more than another culture war distraction? If you're serious, you don't just throw this kind of radical change in direction out there without any substance.
I don't object to nuclear if it is part of a well-conceived decarbonisation plan. It can result in accelerated emissions mitigation though that comes at certain costs. The first of which is that Australia is currently engaged in the Coalition's phenomenally botched $200bn construction of a new generation of diesel submarines. Is Nick Cater suggesting that the government walk away from those contracts and be sued for scores of billions, as well as create huge sovereign risk?
Second, a nuclear Australia needs very careful thought in terms of our strategic future. Such a move would risk our participation in the Treaty on the Non-Proliferation of Nuclear Weapons. Our neighbours may be forced to follow as we kick off a nuclear race in Asia. Will that aid our safety over time?
Third, nuclear power is not something that the private sector can do by itself. It takes immense subsidies because it is so very, very expensive:

In five years renewables will be much cheaper:

If it goes the way we think it will, renewables plus full storage will be more 80% cheaper than nuclear:

The difference will be made up entirely by the taxpayer. Again, we might choose to go that way but it will mean the effective nationalisation of the grid, no doubt then outsourced for Coalition mates to rort.
Fourth, what about the waste? Australia has good options to bury nuclear waste. Indeed, they are so good that we could spawn a new industry that takes other's waste as well. But will the polity agree to that? Meh.
Fifth, do we want nuclear weapons in the hands of a Canberra run by mobsters? We can't even trust them not to rape one another.
Finally, nuclear power and the capacity to produce nuclear weapons would diminish our dependence upon ANZUS marginally given we would have less need for the US nuclear umbrella. But it would only be lessened not eliminated. Unless we're also intent upon building intercontinental ballistic missiles which would instantly make us the enemy of the US as well.
It could also have perverse outcomes. It may result in closer ties to China as a toxic Canberra thinks it is freer to take the Bejing bribe. Nor will it change the way that Washington sees us as the tip of the spear in the forthcoming China wars. It needs Pine Gap and Australia's strategic position. It can still enforce its will upon us if it needs to. Australia's dance is between two great empires not one.
Nuclear power creates a lot of clean energy so it is worthwhile having a debate about it as a part of accelerated decarbonisation. It would definitely put net-zero 2050 within reach, if not sooner.
But, the above six points clearly illustrate that it is also a radical game-changer for Australia across multiple theatres and fronts that need very careful consideration far beyond throwaway lines designed to distract.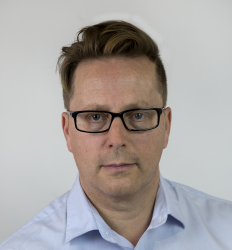 Latest posts by David Llewellyn-Smith
(see all)