The lack of outrage over the new low set this week in our politics is shocking. At The Australian the silence is deafening. It actually has the gall to lead with this today:

Labor is as bad as the Coalition right now, is it?
At Nine, where Peter Costello is chairman, and where centrist journalism has been doing a decent job in recent times, the story was buried yesterday. See if you can find it:

Not all Murdoch media is derelict. News does better today:
The Speaker of the House of Representatives and the President of the Senate have joined the long list of people privy to allegations of "an incident" in the nation's Parliament two years ago that Liberal staffer Brittany Higgins claims was rape.

As the Morrison Government continues to face a barrage of questions over who knew what and when, the Presiding Officers of Parliament House have detailed the negotiations with the Australian Federal Police (AFP) around handing over CCTV that shows Ms Higgins and her male colleague entering the building on the night in question.

In doing so, the Presiding Officers have confirmed that Speaker Tony Smith first learned of an incident on Monday April 8, 2019 from the Secretary of the Department of Parliamentary Services.

The President of the Senate, Victorian MP Scott Ryan, learned at least some detail around what had happened even earlier, on the evening of Wednesday, March 27.

This was just four days after Ms Higgins was found disorientated and half-naked in Defence Minister Linda Reynolds's private suite, but before even her chief of staff became aware it was a potential sexual assault.
Even at the ABC and The Guardian the story is quite subdued. Where are their armies of gender warriors? Michelle Grattan at least had a crack:
He's not the first recent PM to denounce bad behaviour in this most privileged of workplaces. Remember Malcolm Turnbull's "bonk ban". And a number of women have highlighted conduct that would not be tolerated elsewhere.

The rape allegation, however, has shaken people because it takes things to another level — if proven, a criminal one.
Alternative media and Crikey was much better, leading with Bernard Keane:
With his government now engulfed in the scandal of its mishandling of the alleged rape of staffer Brittany Higgins, Scott Morrison faces the consequences of two long-running features of his political persona.

There is now an obvious and serious discrepancy between what Higgins has said about the role of the Prime Minister's Office in the aftermath of her alleged assault in Parliament House, and Morrison's own claims — reflected in material circulated to journalists — that she is wrong.

In short, Higgins says Morrison's private secretary, former Crosby Textor luminary Yaron Finkelstein, contacted her in relation to the matter. Morrison says it didn't happen and his office only became aware of the alleged rape last week.

Given Higgins says she had previously decided not to formally report her assault to the police due to what she felt was political pressure, the discrepancy is troubling.

Here's where the first of Morrison's key characteristics comes into play: such is his reputation for lying that in the absence of compelling evidence, there's no earthly reason to believe anything he or his office says.

…That leads to the second aspect of Morrison's politicking that has come to the fore. Morrison has carefully cultivated a blokey persona as prime minister — cracking tinnies at the footy, talking about how important his mates are, offering a budget that ignored women — but that persona into which so much time and effort, including the taxpayer-funded expense of a private photographer to capture Morrison's more personal moments of blokiness, has been poured, is wholly inapt for responding to yet another example of the way women are treated within Parliament House.
Fair enough that the press doesn't want Ms Higgins to be put through the wringer. But she has thrown this bomb on purpose, presumably with the object of getting justice. Indeed, she's going all-in. In a new press release she charged ScoMo directly:
"I didn't know that security guards let me into Minister Reynolds' suite. I didn't know that a security guard came into the office multiple times seeing me in a state of undress. I didn't know they were undertaking an internal review into how the matter was handled at the time. I didn't know that they debated calling an ambulance at the time of the incident.

"A current senior staffer to the Prime Minister and my former chief-of-staff refused to provide me with access to the CCTV footage from that evening and continually made me feel as if my ongoing employment would be jeopardised if I proceeded any further with the matter.
"The government has questions to answer for their own conduct."
A former PM, in Malcolm Turnbull, has laid out the case for a top-down conspiracy superbly:
The covering up of security breaches and alleged rape in Parliament House, whether by staffers or, more likely the PM, is so outrageous that it's obvious that Morrison should resign. Whether he knew or not is irrelevant, he has presided over a regime completely unfit for rule in personal, governance, moral, national interest, political and common decency terms.
To finish, let me make this final point. If this was happening in the US Capitol building, then it is certain that the standing President would be impeached and, dare I say it, would quite likely be convicted.
We have no such mechanism. Our mechanism is the press. It spent millions of Australian column inches on the ruination of American democracy in recent times yet here we are with just as bad in our own capital building and the outrage is conspicuously absent.
More than half of the press gallery should resign in disgrace as well.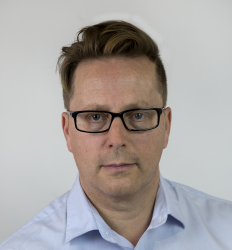 Latest posts by David Llewellyn-Smith
(see all)