Via Platts:
The decline in gas-fired power generation to a 15-year low in eastern Australia's national electricity market (NEM) in October-December may reflect the transition of country's largest source of greenhouse gas (GHG) emissions to a lower carbon intensive sector. But it was not what the Australian government had in mind when it unveiled its gas-led recovery plans last year.

Canberra's gas-led economic plan pledged funding for a new 1,000MW gas-fired power station in New South Wales, as well as underwriting studies for new gas pipelines and developing non-producing gas basins in Queensland and the Northern Territory. It has started funding some of the latter, but the latest data on gas-fired power challenge its premise for a new gas-fired plant.

Gas accounted for 6.4pc of power generation in the NEM, which represents around 85pc of national electricity generation, in October-December. This was down from 8.5pc in the same period in 2019 and 11pc in 2017. For 2020, gas accounted for the lowest share of the NEM since 2008.

A significant factor behind the declining market share of the fuel for power generation in the NEM is the addition of solar photovoltaic (PV) and wind power, which increased the share of renewables in the NEM to 26.4pc in 2020 from 22.6pc in 2019, 20.3pc in 2018 and 15.6pc in 2017.

The decline in the share of gas was also forecast by the Australian Energy Market Operator (Aemo), the body that operates Australia's power and gas markets. Aemo estimated in its annual gas demand forecast report in 2018 that gas demand from power plants in eastern Australia was likely to fall by two thirds by 2025, mostly because of a stronger-than-expected uptake of renewable energy. Using the calendar 2017 average daily use of 539TJ/d (14.4mn m³) for gas-fired power plants in the NEM, last year's fall to 380TJ/d represented a 29pc drop or almost half of the magnitude of Aemo forecast in 2018 with another five years remaining on its forecast timeline.

Fuel volatility

But neither power nor gas markets move in a linear pattern. The gas share of power generation in the NEM dropped sharply in 2018 to 395TJ/d from 2017 before it rebounded to 457TJ/d in 2019 partly driven by the outage of coal-fired plants.

Other factors for the decline in gas' share of generation fuels include prices, especially the sharp rise in LNG prices. This increased the flow of gas from eastern Australian producing fields to the three export plants located on Curtis island in Gladstone, Queensland, as gas producers sought higher prices in the international market. The three LNG plants shipped record volumes of LNG in December.

Spot LNG prices in northeast Asia rose sharply during October-December to the highest average for a quarter since the Covid-19 pandemic hit global energy markets in January-March 2020, as spot LNG values soared to record highs last month. The ANEA, the Argus assessment for spot deliveries into northeast Asia, hit a high of $39.70/mn Btu on 14 January before falling back to $7.15/mn Btu on 29 January.

The recent price movement reflects a sharp fall and a signal that global LNG markets are moving back into balance. This may see less gas chasing higher prices in the export market, with the spread between LNG spot prices and the Argus Wallumbilla gas price in Queensland narrowing. The Argus Wallumbilla gas price in Queensland was assessed on 29 January at $5.65/mn Btu.

Higher LNG prices did not push up domestic gas prices by that much, but the decline in electricity prices from more renewables reduced margins for gas-fired plants to such a point that it was uneconomic for some to burn gas for power production, according to Aemo's quarterly energy dynamics report released last week.

Renewables expansion

Prices may have eased and made gas-fired plant more competitive but the challenge from renewables remains. with the Australian government's Clean Energy Regulator last month estimating a further 3,400MW of wind and solar PV sanctioned to be built and another 3,200MW in advanced stages of planning. The role of gas in the power markets is largely as a supplier of peaking power to back-up renewables, when the sun stops shining and the wind stops blowing, but so far more renewables has not resulted in more gas in the power markets.

The higher share of renewables has lowered GHG emissions in the electricity sector, which accounted for around one third of national emissions. Aemo said last year that the volume of GHG emissions in the NEM during October-December was the lowest for a quarterly period since the NEM started in December 1998.

The fall in emissions means that electricity is the only sector that is making meaningful reductions in GHG, helping to give some credence to government efforts to reduce the impact of climate change. Prime minister Scott Morrison hinted this week that Australia may adopt a net-zero emissions target for 2050, putting it in line with the largest buyers of its thermal coal and LNG exports, Japan and South Korea, while China has a 2060 target. But Morrison has indicated that he continues to favour a gas-led recovery.
This is ScoMo's private carbon price in action. The private tax that we all pay as inflated gas and electricity costs to the gas cartel that he protects at every turn.
That we voted for the Coalition to scrap Labor's carbon price – which was only charged to polluters and gave everyone else tax cuts to offset price rises – in favour of this rort is one the great acts of collective stupidity in recent human history.
Expect it to continue as gas prices itself out entirely:

In five years renewables will be much cheaper:

If it goes the way we think it will, renewables plus full storage will be more than 60% cheaper than coal and gas:

Australia's secret carbon tax is doing the job of decarbonising energy but at the price of skyrocketing fugitive emissions from LNG!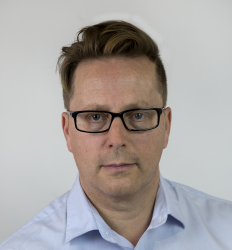 Latest posts by David Llewellyn-Smith
(see all)