For years it has been obvious that Australia desperately needs a big rise in the JobSeeker payment. It has fallen far behind other nations and behind the pension. It is below the poverty line. Just about every economist and lobby group in the country agrees. Yet the Morrison Government has continued a tin-eared resistance to it which may, finally, be running out of time. At The Australian:
The dole is stuck at $565 a fortnight.
Various low-level supplements for books, energy etc may be rolled into a single, higher payment.
Rental assistance and family tax benefits would be unchanged.
Treasury said it was aiming to balance work incentives and equity.
At the end of March, Australia's unemployment benefit – JobSeeker – is scheduled to fall back to its pre-COVID level of just $40 a day. This is the lowest rate in the developed world (see next chart) and a level that has been slammed by a conga-line of economists (including RBA governor Phil Lowe last week), various commentators and analysts from all sides, and even some Coalition MPs.

When the Coronavirus Supplement was introduced in March last year – temporarily doubling the rate of JobSeeker – it effectively eliminated poverty throughout Australia:

For the first time ever, almost every Australian was suddenly able to afford basic necessities like shelter and food.
It stands to reason, then, that if JobSeeker is allowed to return to just $40, it will throw a record number of Australians into poverty. ACOSS highlights the direness of the situation facing unemployed Australians in its pre-Budget submission:
Despite some improvement in economic conditions, the number of people receiving JobSeeker Payment remains at record highs…

These rates are insufficient to cover basic living costs. For example, median rents in all capital cities now exceed the entire JobSeeker Payment. Anglicare Australia shows that there are just 13 affordable rentals for someone on the base rate of JobSeeker out of 77,000 surveyed.

If JobSeeker Payment is returned to $40 a day at the end of March (as per current government policy) all but one capital cities' median rent will exceed the amount received via JobSeeker Payment (including Commonwealth Rent Assistance).
MB has repeatedly called for JobSeeker to be permanently lifted to the Aged Pension level of $61.50 a day, and for it to be pegged at this level going forward.
Because it makes absolutely no sense to give pensioners – many of whom fully own their homes and are wealthy – greater income support than the unemployed.
Having millions of Australians slide into poverty is not only disastrous from a social perspective, but it risks stifling Australia's economic recovery by crimping spending.
The Morrison Government must follow the advice of the RBA and others and permanently lift JobSeeker. It's both a national economic priority and an issue of fairness.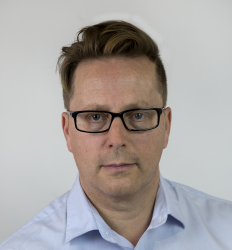 Latest posts by David Llewellyn-Smith
(see all)