I have noted many times over the past year why the OECD would be bonkers to promote former Australian Finance Minister, Matthias Corman, to secretary-general. The two reasons are straightforward.
Cormann's record of voting on climate change is abysmal and he played a key role in destroying Australia's world-leading carbon price.
Second, economically, Cormann is a reknowned supply-side and trickle-down true believer, the precise opposite direction that the OECD should be pushing member states towards addressing inequality if it wishes to end the kind of populism we've seen rise with Donald Trump.
In short, Cormann's views are horribly dated with a policy record that suggests that they are personally entrenched.
However, in recent days, a new driver of his case for election has emerged, at Domain:
US views are being cited as an important driver of the OECD decision.
Cormann is seen as tough on China, as well as sharing US views on taxes and trade.
The winner will be clear by month-end.
I have to point out that this is wrong. Cormann does not share views on taxes with the Biden Administration. It is planning to raise corporate taxes to fund public investment. Cormann did exactly the opposite in power, aiming to slash corporate taxes as he gutted public investment. He was only prevented from doing so by the heroic independent senator, Tim Storer.
That is, Cormann is Trumpian on taxes.
Anyways, who knows how this will go. It can only observe that the ruination of Australian political culuture is now permeating upwards into the OECD if they let it.
The Hobbesian choice faced by the Australian polity between corrupt ideology on one hand and Chinese sell-outs on the other is now on display in Switzerland.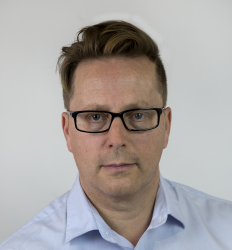 Latest posts by Houses and Holes
(see all)