Jacinda Ardern's 2017 election promise to fix New Zealand's housing affordability crisis has been put to the sword by the Reserve Bank of New Zealand (RBNZ), which has tipped 22% house price inflation in its latest Statement on Monetary Policy, which was released yesterday.
The next chart shows the RBNZ's projection, with New Zealand house prices tipped to experience their strongest growth since 2003:
House price gains over 2020 reflected a variety of demand factors, in the face of significant impediments to housing supply… High inward migration prior to border restrictions being implemented is likely to have contributed significantly to the increase in house prices… In addition, lower interest rates and the removal of LVR restrictions have made mortgages cheaper and more accessible for homebuyers, contributing to stronger demand. The resilient labour market has also been playing a supporting role, helping to underpin home loan serviceability.
The RBNZ forecasts strong growth across the entire country, with the rest of New Zealand growing slightly faster than the main urban centre of Auckland:

However, the RBNZ tips house price growth to slow over the two years to 2023, reflecting in part the reintroduction of loan-to-value-ratio restrictions alongside the delayed impact from lower net overseas migration:
Annual house price growth is expected to decrease over the scenario horizon, from 22% in mid-2021 to 5.6% in 2023.

The assumed slowdown reflects a range of factors, including the fading impact of interest rate declines, low net migration over most of 2020 and 2021, elevated unemployment compared to before the pandemic, and the reintroduction of LVR restrictions.
The New Zealand Government is clearly concerned with the situation with housing minister Grant Robertson reportedly examining whether to empower the RBNZ to introduce debt-to-income (DTI) tools that would restrict banks from lending to highly leverage borrowers.
Robertson is also reportedly mulling whether to change the RBNZ's charter to require it to explicitly factor in house prices when regulating banks or making monetary policy decisions. He is also looking at extending the "bright line" capital gains tax test beyond five years.
Any housing policy decisions are expected to be announced in mid-March.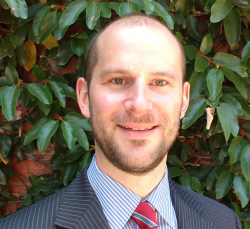 Latest posts by Unconventional Economist
(see all)