The RBA has never directly acknowledged a single asset bubble that I can recall. So it's not going to start now. The regime of Phil Lowe did spend the better part of five years keeping monetary policy too tight worrying about bubbles but all that achieved was structural lowflation.
It is no surprise, therefore, today, to see RBA board member Ian Harper on the hustings declaring that:
Unemployment is too high.
Economic activity is too low.
The output gap is far too wide.
Asset prices should be rising to boost investment. Bubbles are "way off".
It has scope to increase QE for as long as it likes.
The Fed has endorsed the RBA's position of seeking inflation across the cycle.
Sometimes the RBA board disagrees.
The RBA is doing a bang-up job this cycle after years of undershooting its targets. Sure, Australia is one giant asset bubble, and it's going to get worse, but when it does reach levels that threaten financial stability again, the RBA still won't raise interest rates unless we have inflation. It will use macroprudential, just as the RBNZ has done.
Enough inflation to rouse actual rate cuts is still very unlikely. If COVID restrictions remain in place then the wide output gap will crush wages and inflation. If COVID is whipped then both political parties are determined to crush wages with a resumption of mass immigration.
In short, it's party time for asset prices which will mean that all of the cheaper debt currently on offer thanks to the RBA will grow the already heavily indebted areas of the economy – households in particular – and that will spell the end of rate hikes anyway.
Honestly, I think the RBA is much more likely to loosen via a variety of QEs for years yet.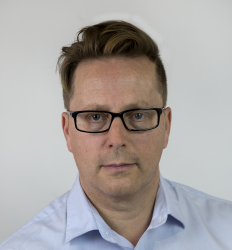 Latest posts by David Llewellyn-Smith
(see all)