Last month, the Queensland Government hatched a plan to shift quarantine from Brisbane hotels to a regional mining camps in Gladstone and Toowoomba. However, Prime Minister Scott Morrison stupidly scuttled the plan claiming resources workers could become infected and thus hamper Australia's economic recovery.
Now Queensland has attempted to hold the federal government to ransom by refusing to pay NSW the $30 million it owes for hotel quarantine:
Queensland Deputy Premier Steven Miles on Wednesday said his state would not pay the money it owed NSW until Prime Minister Scott Morrison approved its proposed pop-up quarantine hub near Toowoomba…

Mr Miles said the refusal to pay the $30 million until repatriation flights were allowed to land at Toowoomba's Wellcamp Airport was about "stepping up where the Commonwealth has failed" by proposing the national quarantine facility in southern Queensland…

"We will not be paying that bill, not while the Commonwealth refuses to endorse our plan for a national quarantine centre."
The NSW Government is understandably furious at Queensland. But really, the fury should be targeted at the Morrison Government. It should not have rejected Queensland's sensible proposal to establish regional quarantine facilities.
It simply makes no sense housing quarantine in densely-packed city hotels where the risk of contamination and spread into the community is high.
The costs of breaches have been enormous, resulting in city-wide hard lockdowns, border closures, and many billions of dollars in lost economic activity and economic stimulus.
The Morrison Government has also abrogated its constitutional responsibility for quarantine by shifting responsibility to the states.
Instead of opposing regional quarantine, the Morrison Government should be coordinating and funding Australia's quarantine effort.
Australia's governments must get quarantine arrangements right if we are to avoid further costly virus outbreaks, shutdowns, and disruption. This necessarily involves moving quarantine out of city hotels into low density accommodation in remote areas.
If Queensland needs to play hard ball and ruffle a few feathers to drive change, then so be it.
Any criticism should be directed squarely at the Morrison Government, which is all care and no responsibility.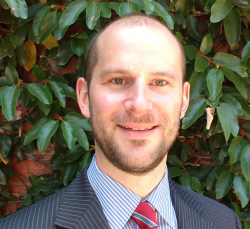 Latest posts by Unconventional Economist
(see all)