Ever since the bushfire crisis last year when Scott Morrison disappeared to Hawaii, it has been clear that there is something amiss with our prime minister. Upon his return, he traveled to affected areas and was accosted by angry and traumatised victims. His response was to embarrass himself and shock victims by forcing them to appear in friendly poses for the media:
Now Morrison finds himself in deep water instead of fire as he wrestles with the fallout from the Brittany Higgins alleged rape case. He is not doing any better. Ms Higgins yesterday press released her feelings on the matter:
"I didn't know that security guards let me into Minister Reynolds' suite. I didn't know that a security guard came into the office multiple times seeing me in a state of undress. I didn't know they were undertaking an internal review into how the matter was handled at the time. I didn't know that they debated calling an ambulance at the time of the incident.

"A current senior staffer to the Prime Minister and my former chief-of-staff refused to provide me with access to the CCTV footage from that evening and continually made me feel as if my ongoing employment would be jeopardised if I proceeded any further with the matter.
Late yesterday, PM Morrison stuck his foot in it again:
"I am very sorry she feels that way.

I know she must be under tremendous stress over the course of this week. She has shown great courage and great bravery in speaking up over these matters. I have been listening to what she's been saying and I am seeking to put in place arrangements, whether it is the support of staff who are here in this building here and now and will be feeling, I think, increasingly fragile or vulnerable because of the nature of these events that have arisen this week. The best way I can I think address those comments is to ensure that I am doing everything within my power to try and make this a safer place."
How about just "sorry" instead of more victim-blaming putting the onus back on Higgins. As for listening. Again, why does he not already know how to behave?
Moreover, there is this atrocious development:
Context. Context. Context. Not just the day's doorstops and crafted lines from @vanOnselenP https://t.co/NPRGqk6Mvh

— Max Uechtritz (@plesbilongmi) February 18, 2021
No doubt the PM will find out about it in two years' time. Higgins responded with basic Aussie dignity at The Guardian:
It's gross.
There is more evidence today that illustrates how preposterous the claim that Morrison knew nothing, at The Australian:
One of Scott Morrison's staffers was "mortified" after learning of an incident involving Brittany Higgins in early April 2019, ­according to explosive new text messages casting doubt over whether senior members of the Prime Minister's office found out only last Friday about the alleged rape in a ministerial suite.

The Australian has obtained a text message sent to Ms Higgins by a fellow Liberal staffer on the morning of April 3, 2019, within a fortnight of when the alleged rape occurred. In the text the Liberal staffer said he had spoken directly with a member of Mr Morrison's staff.

"Spoke to PMO. He was mortified to hear about it and how things have been handled," the text says. "He's going to discuss with COS — no one else. I flagged need for councillor (sic) and desire to be closer to home during election."
And this, at Domain:
It is impossible to square the circle, right now, on what his office knew. Higgins says Finkelstein called her last November to "check in" when the ABC's Four Corners reported on the treatment of women in the Liberal party. Morrison says the phone records do not show this call.

The call makes no sense if Finkelstein thought Higgins was only involved in a security breach, so proof of the call would require this trusted adviser to fall on his sword – not only for knowing more than claimed but for concealing the call.
There is also the clear suggestion that having been dismissed, the alleged rapist was parachuted into a plumb lobbying job while the cover-up intensified, also at The Guardian:
The department which oversees parliament house has confirmed incident reports after the alleged sexual assault of former Liberal staffer Brittany Higgins in 2019 were not handed to police until two weeks after the incident.

Guardian Australia has been told the security incident report from the Department of Parliamentary Services was withheld initially from the Australian federal police, despite multiple requests, and was only provided after the police escalated inquiries.

Higgins has alleged she was assaulted in Linda Reynolds' ministerial office on the night of 22 March by a more senior colleague. The former staffer told Guardian Australia she gave an informal statement to police at parliament house on 27 March after disclosing her recollections to Reynolds' then-chief of staff the previous day.

Those discussions prompted the termination of the alleged perpetrator's employment. The Guardian can reveal he had "at least two detailed references" when he later went for a job with a Sydney-based public relations and registered lobbyist firm in the months after the attack.

Higgins said when she spoke to police at parliament house on 27 March they already seemed to have information about events on the night of the alleged assault. "They were filling in blanks for me," she said, which made it "a strange" but supportive conversation at a traumatic time.

But she said when her complaint went to the sexual assault and child abuse team in Belconnen, police there conveyed the impression there was stonewalling from parliamentary officials about handing over relevant material.

…Reynolds has denied she wrote a reference for her ex-staffer and says she has had no further contact with him following his termination. But she would not say on Thursday whether senior staff in her office provided any references.
So far, there has been no accountability. Senator Linda Reynolds, whose office was the scene of the alleged crime, who had it steam cleaned before any evidence could be collected and then interviewed Ms Higgins in the same office, is still all over the place with the timelines of who knew what when.
If she can't handle something as important as this with probity, process and legal standing in a timely manner then she has to be sacked. No doubt PM Morrison is letting a head of steam develop before he does so in the hope that that will relieve the pressure cooker and bury the issue. In other words, it's more disgraceful politicking.
And that goes to the heart of what is wrong with our PM. The dissociative behavior so obvious to fire victims has expressed itself again. This time it is in horrendous judgement and ethics indistinguishable from malevolence. Under PM Morrison, parliament has developed catastrophically diffused responsibility, as well as collapsed chains of command and accountability structures such that it is no longer possible to balance the needs and interests of an individual versus the group.
This is no way to run a democracy. It is how to run a mafia. It is a fatal breakdown of public service ethos that runs from the alleged criminal treatment of one Australian to an open violation of the interests of every Australian.
There is only one appropriate course of action now. Prime Minister Scott Morrison must resign.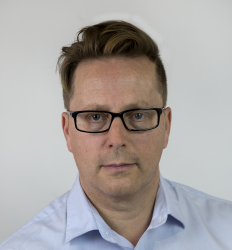 Latest posts by David Llewellyn-Smith
(see all)