National Seniors Australia (NSA) has called on the federal government to slash the interest rate on the Pension Loans Scheme (PLS) – the state sponsored reverse mortgage scheme that enables retirees to boost their retirement income by up to $17,800 for a couple without impacting on their eligibility for the pension or other benefits:
National Seniors Australia has asked Treasury to drastically lower the interest charged on the Pension Loans Scheme, saying the 4.5 per cent rate is a deterrent for asset-rich, cash-poor retirees considering tapping into their home's equity for income. The group is also asking for the scheme to include an even lower rate when the funds are used for home care…

"Unfortunately, while the [scheme] is a good idea, it has been poorly promoted and has an unattractive interest rate," National Seniors Australia's submission says. "This rate is especially off putting, given record low interest rates"…

The group also wants the 2021 budget to include a new "Home Care Loans Scheme" where income from home equity could be used to pay for additional care above the basic amount funded by the government, but at a lower "cost recovery" interest rate than the existing scheme.
NSA does have a valid point. The 4.5% interest rate charged on the PLS is high compared to the average discount variable mortgage rate (3.65%) and the average 3-year fixed mortgage rate (2.20%):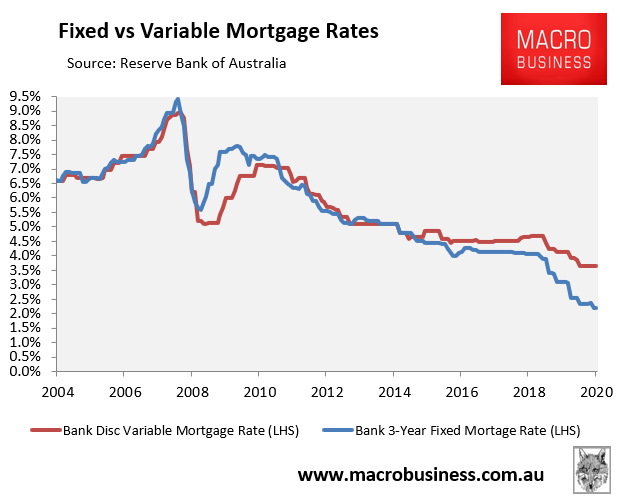 This high interest rate helps to explain why the take up of the PLS has been lacklustre:

The federal government should probably reduce it to around 3.5% given the sharp decline in market mortgage rates and the ultra-low borrowing rates on government bonds.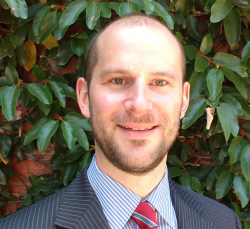 Latest posts by Unconventional Economist
(see all)