The Senate passed a motion yesterday attacking NBN Co for paying almost $78 million in pandemic bonuses in the second half of 2020, describing the payments as "excessive, unreasonable, and lacking in justification".
The motion passed 32 votes to 30, with Labor, the Greens, Centre Alliance, PHON and independent Senator Rex Patrick all backing it.
The motion called on the federal government to cut down on NBN Co's spending and waste, given the cost of the NBN has ballooned from an estimated $49 billion in 2018 to the current $57 billion (and growing).
The motion also noted that the NBN had failed to meet its 2018 target of 8.1 million activations by the 2020 financial year, achieving just 7.3 million.
It also worth pointing out that the CEO of NBN Co, Stephen Rue, was the highest paid civil servant in the nation in 2019-20, earning a whopping $3.2 million, or roughly six times the salary of the Prime Minister:

Given the poor performance of the NBN, the Senate is right to question the legitimacy of bonusses and remuneration within the NBN's ranks, which quite frankly do not pass the 'pub test' and are completely out of line with community standards.
The Morrison Government went out of its way to make an example of the Christine Holgate, who lost her job over $20,000 worth of Cartier watches given as bonuses to executives at Australia Post. Consistency would dictate similar treatment for NBN Co.
The broader concern is that the obscenity of CEO salaries and corporate structures have now infiltrated most publicly-owned institutions and quangos, such as NBNco, Australia Post and universities.
The fat cats at the top of these institutions are creaming it while rank and file staff are treated like dirt on low-paid, insecure contracts, and end-user service delivery is poor.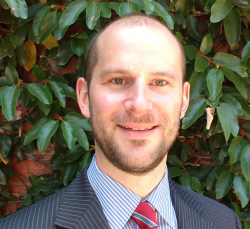 Latest posts by Unconventional Economist
(see all)