Roy Morgan Research has released a new survey measuring mortgage stress across Australia.
Roy Morgan measures mortgage stress in two ways:
Borrowers are considered 'At Risk' if their mortgage repayments are greater than a certain percentage of net household income.
Borrowers are considered 'Extremely at Risk' if the 'interest only' component of repayments are over a certain percentage of household income.
According to the survey, there were an estimated 783,000 mortgage holders (20.0%) that were at risk of 'mortgage stress' in the three months to November 2020.
This is unchanged on late-2019, but up from the record lows in the middle of 2020 when there were only 668,000 mortgage holders that were were considered 'At Risk':

Not surprisingly, Australians that have experienced negative employment outcomes due to the COVID-19 pandemic are experiencing higher levels of difficulty meeting mortgage repayments, with just over one quarter (25.7%) in 'mortgage stress'. This is five points higher than the overall population where 20% are considered stressed:

In a similar vein, 16.3% of those that have experienced negative employment outcomes are 'Extremely at Risk', versus 12.4% of the overall population.
Michele Levine, CEO of Roy Morgan, believes that mortgage stress could increase as government supports are wound back:
"Both the JobKeeper wage subsidy and JobSeeker COVID-19 supplement are due to expire at the end of March and 'loan holidays' provided to mortgage holders in financial stress are also being progressively ended…

"Because of the extensive Government support and deferred payments on housing loans provided by banks and other financial institutions the impact of COVID-19 is yet to be fully felt, but the trend emerging in Roy Morgan data from September to November warns us there will be significant pressures emerging when the support ends".
Recent APRA data showed that the total value of deferred home loans fell by $7 billion in December, to just $43 billion. This compares to a peak of $192 billion in May.
So while mortgage stress may very well rise from here, I no longer believe that deferred mortgages and forced sales present a material threat to the Australian property market nor economy.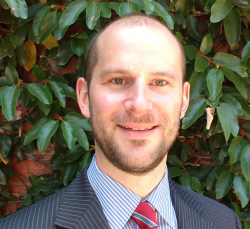 Latest posts by Unconventional Economist
(see all)