For many years we have all watched on as Dictator Dan did his level best to turn the Victorian economy into little more than a population ponzi scheme. We warned throughout that this was ill-considered "can-kicking" given all it did was crush wages and lift asset prices while building out for an influx of people that was certain to disrupted at some point, quite possibly permanently.  Today we have the result in empty fixed-asset hulks across commerical Melbourne realty and a public infrastructure deficit to boot.
We mused that that would leave Victoria with chronic private sector deficits, bashed up budgets and leave the existing population worse off. And so it has proven with Victoria bosting the lowest wages in the nation and virtually no gains in real discretionary income across a lost decade
Now Moody's is on the prowl as the chickens come home to roost:
Moody's Investors Service has downgraded the senior unsecured ratings (foreign and domestic currency) of the Treasury Corporation of Victoria (TCV)  backed by the state of Victoria (Victoria, the state) — to Aa1 from Aaa.

In addition, Moody's has downgraded TCV's issuer rating to Aa1 from Aaa, its backed senior unsecured medium-term note (MTN) program rating (foreign and domestic currency) to (P)Aa1 from (P)Aaa, and its backed senior unsecured shelf rating (foreign currency) to (P)Aa1 from (P)Aaa. Moody's has affirmed TCV's backed commercial paper P-1 rating (foreign currency).

Moody's has also downgraded TCV's Baseline Credit Assessment (BCA) to aa3 from aa1.

The outlook is negative.

Today's rating actions conclude the review for downgrade initiated on 10 December 2020 and reflect Moody's assessment that the state's governance has weakened, with policy priorities leading to a very sharp increase in the state's debt burden for a prolonged period, significantly diminishing the state's capacity to respond to future shocks.

RATINGS RATIONALE

"The downgrades reflect a marked erosion in Victoria's governance of its public finances, at a time when the state faces substantial operating deficits as it responds to the pandemic-induced economic disruptions and embarks on a significant capital spending program," says John Manning, a Moody's Vice President and Senior Credit Officer. "As a result, the state's debt burden will rise sharply and remain elevated for the remainder of the decade."

Moody's forecasts that the state's net direct and indirect debt will exceed 200% of its revenue in the fiscal year ending June 2024 (fiscal 2024) compared with 79% in fiscal 2020, and is unlikely to stabilize before the end of fiscal 2025.

The state's policy priorities are focused on restoring growth and jobs, in the short and medium term. Based on current policy plans, any potential reduction in debt, close to previous levels, will only commence in the long term (in about 8-10 years) and be largely achieved through operating surpluses. As a result, higher operating expenses and lower revenues, combined with large capital spending plans, will drive the state's debt burden significantly and persistently higher in the next 4-5 years.

The weakening in Victoria's stand-alone credit profile, from very strong levels, is indicated in its fiscal 2021 budget[1] which projects average fiscal deficits – based on net lending/borrowing as a percentage of revenue – of 37.1% annually over the four years to fiscal 2023, significantly higher than the 9.7% previously projected in the fiscal 2020 budget update[2].

Over time, the rapid and prolonged growth in debt will constrain the state's capacity to respond to future shocks.

Victoria's credit profile is supported by strong debt affordability with unfettered access to funding markets, which Moody's expects to continue.

In addition, Moody's expects the state's large and diverse economy will remain resilient to coronavirus-related disruptions, which will continue to underpin Victoria's capacity to service its growing debt burden over the next 3-4 years.

The Aa1 rating also takes into account the stable and mature institutional framework for the Australian states that includes flexibility to raise own-source revenues and adjust expenditures, although this flexibility will be tested in the forthcoming years.

The Aa1 senior unsecured debt rating reflects Victoria's BCA of aa3 and a two-notch uplift based on Moody's assessment of a high likelihood of extraordinary support from the Government of Australia (the Commonwealth, Aaa stable) in times of need.

RATIONALE FOR THE NEGATIVE OUTLOOK

The negative outlook reflects Moody's assessment that the balance of risks on Victoria's intrinsic financial strength is negative, with potentially steeper increases in debt and/or more pervasive governance weaknesses than Moody's currently assesses.
None of this is going to matter terribly while the RBA buys Victorian debt and state politics remains paralysed by no effective opposition.
But Victorians should know that Dictator Dan is debasing their state at a goodly pace, not just in terms of poor policy, but also in terms of a "marked erosion in Victoria's governance" rather suggesting devolving market status.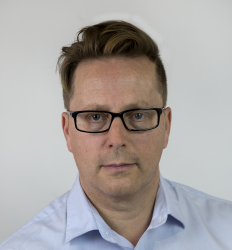 Latest posts by Houses and Holes
(see all)