China's trade war on itself via Australia has steadily worsened over the past year. It began with coal, shifted to barley, then moved quickly to lobsters and other rural products, followed by wine. A total of some $20bn in Australian exports to China annually.
Yet none of these is a problem at the macro level. All commodities are fungible are will go to other markets after an adjustment to prices. We have seen barley to Thailand, wine to the UK, coal to India so on, and so forth.
What is not so easy to substitute is services exports like students and tourists which amount to another $14.6bn. That is why I have been expecting the Chinese hammer to come down there as well. To wit, at the AFR:
International student agents in China have been directed to block Australia.
The reports are largely from rural sources, not the big cities.
Alan Tudge is aware of the reports.
Here is the split of student and tourist revenue courtesy of Salvatore Barbones:

This is very likely to be to the thin end of the wedge. There is no reason for Beijing to rush it. Given the goal is to break Australian morale and turn us into a satrap. But we should expect international students and tourists to diminish into the future.
This has implications for all kinds of sectors. Most obviously, university revenue derived from China is not going to rebound much. There will also pain for the Highrise Harry sector and no immediate solution for the ghost cities currently haunting the centres of Sydney and Melbourne. Tourism will be hit next.
All of these things will not become apparent in the short term given these trades are already shut down. But it means the recovery will be much weaker after the current flush of high bulk commodity prices passes.
At that point, the solution to the problem will present itself in a lower Australian dollar than otherwise which will backfill the missing Chinese via increased competitiveness in other markets (for all tradeables). Thus there is a solution if it is needed even if it will take a little longer than the case of commodities.
To my mind, although this will cause some pain, it is another great outcome for Australia. One that our corrupt elite would never pursue. The trade in Chinese students has horribly corrupted the ethics of our universities. In the long term, repaired pedagogical standards and freedom of thought will make us all much richer, not to mention freer.
Finally, this move will severely retard Chinese immigration, something that our elite haven't even mentioned even though it is a no-brainer to protect the existing Chinese diaspora from Beijing's relentless attack, aimed at dividing its loyalties.
Once again, the marvellous CCP has delivered for the Australian people when our own shoddy plutocrats wouldn't dare.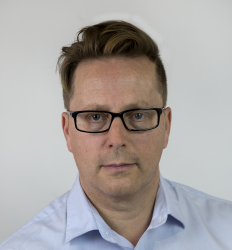 Latest posts by David Llewellyn-Smith
(see all)