We noted this week that mortgage applications are now so hot that banks are unable to keep up and approval times are blowing out spectacularly. House prices are on the march too. FOMO is loosed and there is no prospect of higher interest rates for years. So freshly listed Liberty Financial is enjoying an unexpected success, at Banking Day:
Liberty Financial were cautious in their late November prospectus, and at any rate have surpassed key metrics for the December 2020 half year, the non-bank funder's first report as a listed company.

In a marker of the flexibility at Liberty, at least for now, the lender reported a net interest margin over the first half of 3.07 per cent, up from 2.50 per cent over the first half of the year prior – though the first half NIM is bang on forecast and will decline over the full year.

Average asset growth was four per cent over the half, while new business stepped up to A$2 billion, around $250 million more than the average of the two prior halves, which CEO James Boyle put down to growth in origination networks.

With volume skipping along and NIM best-in-class, Liberty Financial headlined its debut ASX financials with a 20 per cent upgrade to its recent IPO prospectus guidance; now projected as an underlying FY21 NPATA "expected to be in excess of $200 million".

NPATA, an acronym and debatable alternative measure that may linger in Liberty's reporting "refers to net profit after tax excluding amortisation pertaining to intangibles on a tax effected basis," or so the prospectus explains.

Management, Liberty explain, "believes NPATA is an important measure of the underlying cash earnings of the business".

ROA, or return on assets, "is the ultimate performance metric" Peter Riedel, the CFO, said yesterday.

Underlying ROA for the half was 2.0 per cent, up 70 bps from a year ago.

Having surprised in the prospectus with the suggestion its once-core home loan funding may be off the boil, and decline, in the end Liberty eked out a one per cent lift in the mortgage book.

"As expected, stronger growth was achieved in smaller Secured and Financial Services segments."

At Liberty, "Financial Services" spans SME lending and personal loans. In the secured finance segment, the firm is playing to the staycation trend, with caravans, apparently, revving up as an asset class.

And burying the lede maybe, Liberty are clarifying their strategic to path toward a banking licence, or a modest, less capital intensive version.
The non-bank lender reckons at The Australian:
Demand is much stronger than expected.
10% per annum house price rises would be great!
We need low rates but APRA may have to step in.
It should take some responsibility for house prices.
Yes, it should. It should already have done so so that more of this recovery could be channeled into tradeable sectors via a lower dollar instead. But it's not going to. At least, not this year.
APRA still sees its mandate driven by systemic financial stability and, for all of the tearaway mortgage issuance and house prices rises of recent months, there still isn't a lot of risk on that front. Credit growth is still quite subdued: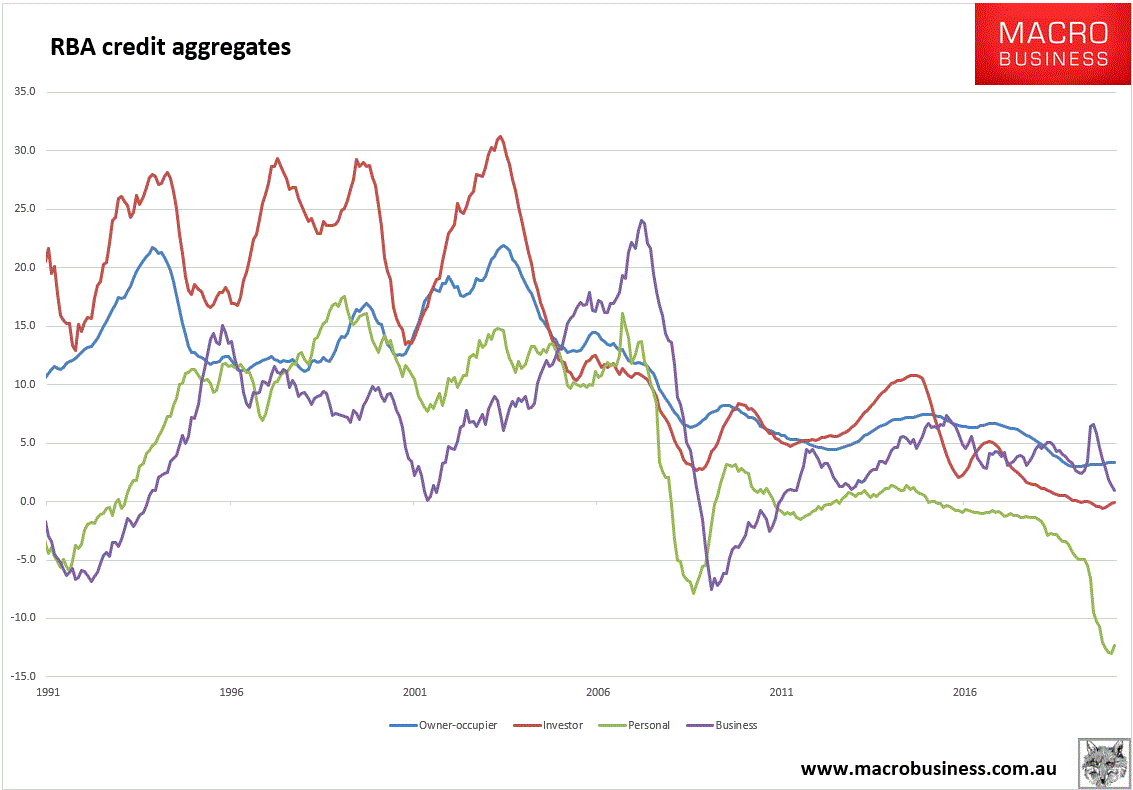 What is the APRA reaction function? It took owner-occupier growth of 7.5% and investor growth north of 10%, plus a rampaging bubble in interest-only lending to trigger APRA last time. It will probably take something near the reverse of that this time around. Owner-occupiers above 10% and investors at 5% would probably be enough.
That is a year away at least.
Liberty is right about one thing. It will be APRA that tightens not the RBA but it has yet to even figure out how it might do so in conditions when owner-occupiers are leading which presents trickier political questions.
That's more delays.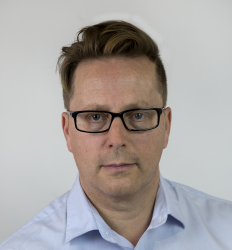 Latest posts by David Llewellyn-Smith
(see all)