Veteran ABC journalist, Leigh Sales, appeared at Victorian Premier Daniel Andrews' coronavirus press briefing yesterday where she accused him of lacking confidence in Victoria's hotel quarantine system and the government's ability to manage outbreaks.
The fiery exchange began after another reporter asked the following question, which the Premier as usual answered condescendingly:
Reporter: "Victorians are in lockdown again because of failures in hotel quarantine. Only this time we are not getting an apology or we are not seeing you take any responsibility".

Dan Andrews: "I think it's very important to be accurate. You're not seriously putting it to me that I have said "I am responsible for everything that goes on in the Victorian Government… So that's just not an accurate statement… With the greatest of respect… Please don't put things to me that are just not accurate"…

Leigh Sales: "People put a level of trust in you… Given that you are asking them to again put their trust in you and again go through something that's pretty hard, don't you think it would be useful if you did answer that question that was put to you?"..

"What do you say to Victorians today that after 111 days of lockdown last year might be asking how is it the case that their government still lacks such confidence in your hotel quarantine systems and your contact tracing that you apparently can't manage two to three cases of COVID a day in a population of 6.3 million people?"

Dan Andrews: "Well, you've made a number of assertions there".

Leigh Sales: "Well, they're facts".

Dan Andrews: "No they're not.  "You've just put it to me that there is a lack of confidence. I'm more than confident in the team we have and in the Victorian community.. With the greatest of respect, you have put a number of things to me that are not accurate".

Leigh Sales: "If you have confidence in the system, which your own bureaucrat said was working quite well, why do you need a lockdown?"

Dan Andrews: "Because, the public health advice to me is that, given the speed at which this moves…  close contacts have been infected by the time that we are aware of the primary case"…

Leigh Sales: "The hospitals aren't in any danger of being overwhelmed. There's a small number of cases. That actually suggests that your system is actually working pretty well to contain it. So why the need for lockdown?"…
Meanwhile, the so-called patient zero that supposedly started the third wave by using a nebuliser in a quarantine hotel has slammed the Victorian Government via Neil Mitchell on Radio 3AW:
[The man] says has been "brutalised by the government and the system".

"He's told me the hotel quarantine system is a mess," [host Neil Mitchell] said.

"He said you go in and there are no warning signs, no information as you go in, no serious ventilation, no signs saying don't use a nebuliser. He says the air-conditioning made them all feel ill at the Holiday Inn"…

"Remember, he used the nebuliser after being told it was okay, then the Premier dog whistled and blamed him, then the Commissioner, Emma Cassar, effectively accused him of lying…

"He wants a full inquiry into what happened in this case to give him answers … and to ensure something like this never happens again…

"I think what really surprises me is that nobody, really, from the Andrews government has tried to reach us and get my side of this story and understand," he said.

"I'd expect with the gold standard that you'd be trying to get facts from every single source. Not just your own sources."
What's the point of holding another "full inquiry" when last year's Hotel Quarantine Inquiry achieved precisely naught?
We don't need another expensive inquiry to determine that the Victorian Government is incompetent. All we have to do is compare the pair:
New South Wales has taken around 60% of Australia's international arrivals (~130,000) and has managed virus outbreaks without city or statewide lockdowns.
VIC has taken only a small fraction of Australia's international arrivals (and zero between July and December last year), has experienced several major quarantine breaches, and has locked down Victoria and/or Melbourne for months on end.
The Government should be judged on its outcomes: regular quarantine breaches, 115 days of lockdown (and counting), and more than 800 dead.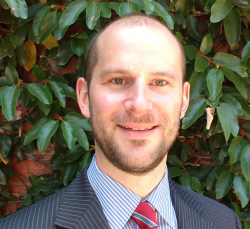 Latest posts by Unconventional Economist
(see all)