If you can't beat 'em, fool 'em appears to be the mantra of Labor today. The future of coal is deeply troubled. But to win government, Labor has decided to make coal great again in QLD and NSW regions with lies. This is straight out of the Donald Trump playbook and the US coal regions. Joel Fitzgibbon leads the way at Murdoch.
He trashes shadow Minister for Climate change and Energy, Chris Bowen.
Declares local coal power dead but, for some reason, those economics don't apply in Asian coal exports.
Because coking coal is very much in demand for steel.
And Australia's thermal coal quality edge means more gains, especially via Fitzy's old mate China.
There is some truth in this for coking coal. Australia has a big edge in it and all emerging markets are short of it. So Chinese blockades see the product going elsewhere for now. Green steel and Chinese scrap usage are long term propositions. That said, they are coming.
It is also true that Newcastle thermal coal is better quality than many others. And, during the cold Asian winter, export volumes surged despite Chinese blockades.
But, thermal coal has a very big problem. It can no longer compete:

In five years renewables will be much cheaper:

If it goes the way we think it will, renewables plus full storage will be more than 60% cheaper than coal and gas:

Leading to energy transformation in Asia export markets as well, via Goldman:

The future of thermal coal is bleak and scumbag Trumpian pollies with dubious China links that lie about it to their constituents are only ensuring that the fallout for them is the worst possible.
But then, this isn't about their future is it? Like his mentor, Joel Fitztrump is only worried about himself.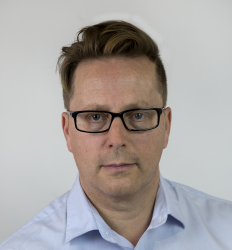 Latest posts by David Llewellyn-Smith
(see all)