The single most crucial reform in the Australian economy, cutting fiscal support for house price speculation, is now dead. Labor took it to the last two elections but the rise of small target Anthony Albanese has killed it. What does this mean for the future? Domain:
Shadow cabinet is expected to dump the policies.
Albo supports dumping it.
The news will not arrive until after the budget.
This completes the erasure of Bill Shorten's Labor. Contemporary wisdom is that winning elections is all about not losing them. In the era of diminutive tosspots as leaders and cheap social media outrage, it's true. And so it comes to pass.
Where does this leave Labor? Probably in a better position to win power. It will cost some youth votes in the cities but, hey, Millennials have hardly lit up the joint agitating for housing affordability. Their obsessions with sexuality and race have bled class warfare dry. If a few vote Green those preferences will flow back to Labor anyway.
Where does it leave the economy? Stuck with the bubble, which will grow. Both political parties now endorse strong housing bubble policy support from mass immigration, to fiscal subsidies, to doing nothing on the supply side. Labor will resist scrapping responsible lending laws but that's only going to impact at the margin.
This could not come at a worse time. As Australia enters its post-China era, the best way forward is a whole range of "low dollar" policies to lift competitiveness to promote trade diversification and repair to the industrial base. Lower land prices are a key input into that.
Where does it leave political choices? The fake left and fake right all but agree on everything now. There will be no markets only interests. There will be no redress for inequality only rent-seeking. Even on climate change, the two parties are fast converging with proactive policy dead and replaced with symbolic gestures to dying coal regions. The economics of climate change mitigation is now the overwhelming driver. Politics is no more substantive than symbolism for particular identities, for and against.
The only policy of substance that separates the major parties now is China and that's in part fake too. ScoMo has done nothing to formulate policies that aid Chinese decoupling. That is all coming from Beijing. Albo's treason over the 14 conditions is symptomatic of the CCP's capture of his party. But, in reality, Labor will still smack into the wall of public support for ANZUS. The best way I could put it is that at the least the Coalition is a lower risk of making enemies of both China and the US.
With the great convergence of fake politics now complete, expect the empty edifice of culture wars to rise ever higher even as the foundations of real reform crumble.
Most hypocritically, this will take the immediate form of fake left concern over housing affordability.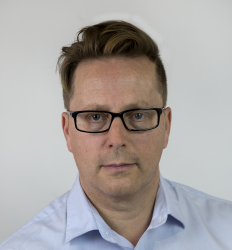 Latest posts by David Llewellyn-Smith
(see all)