Readers will recall that the process behind the Morrison's Government choice of vaccine posed some sticky questions:
Goodness.

The Director of Government Affairs at Scott Morrison's suddenly favourite new drug company AstraZeneca is former federal govt lobbyist Kieran Schneemann.

He's also a former Chief of Staff in the Liberal party.

Not that there's anything wrong with that at all.

— RonniSalt (@RonniSalt) August 19, 2020
I'm sure Scott Morrison forgot to mention it today.

It seems AstraZeneca have an interesting history in government contracting related offences

Since 2000, they've paid out over USD $543 million in fines.

Not that there's anything wrong with that.

(thx @FutureGhost14 for tip) pic.twitter.com/GP4Jw91nD4

— RonniSalt (@RonniSalt) August 19, 2020
It seems Scott Morrison forgot to mention AstraZeneca's vast corporate rap sheet when his government recently exempted them from covid-19 vaccine liability

From illegal marketing to product safety, tax avoidance & price gouging – it seems AstraZeneca has been there & done that
. pic.twitter.com/30HXJnO9Ou

— RonniSalt (@RonniSalt) August 19, 2020
Since then we have seen:
Questionable results when AZ accidentally administered the wrong doses to its trial patients.
Much lower efficacy of 62% than alternatives, though that is still not bad in the scheme of things.
It has run afoul of church groups because it uses aborted fetal cells in production.
South Africa cutting it because it is ineffective against that strain.
Today, there is more bad news with South Korea winding back its use:
For the elderly owing to production problems.
And to wait for greater clarity on its efficacy in the elderly.
AZ has begun work on adapting the vaccine to address the new variants.
Basically, other than ScoMo's mate running AZ, the other features of its vaccine is that it is cheap, as well as easy to produce and transport:

And for those of you waiting to pounce on me for arguing this morning that we should make vaccines mandatory for the elderly, remember I said they should have a choice of which one!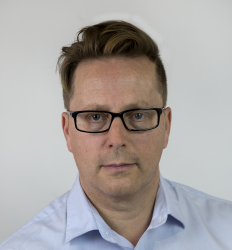 Latest posts by David Llewellyn-Smith
(see all)