See the latest Australian dollar analysis here:
US Treasury Secretary, Janet Yellen, weighed in on Bitcoin last night, clearly on the negative side. This is important:
It is a highly speculative asset and you know I think people should be aware it can be extremely volatile and I do worry about potential losses that investors can suffer.

I don't think that Bitcoin … is widely used as a transaction mechanism. To the extent it is used I fear it's often for illicit finance. It's an extremely inefficient way of conducting transactions, and the amount of energy that's consumed in processing those transactions is staggering.
You don't say. The result was a 22% smash in the "safe haven" asset:

It is pretty amusing watching this battle play out. There is some incredible cognitive dissonance going on when a brand new…err…private currency, with no backing from a sovereign, taxation system, or central bank, is somehow construed as the "new gold".
Neither does BTC operate as a medium of exchange, despite Elon Musk's hope that it will. And, if it does, what happens then as it undermines taxation everywhere?
It is very clear that nobody can even agree on what BTC is, let alone that it is the future of money.
Private currencies have been launched many times in history and eventually, all have failed. The reason is simple. There are two key sources of power that give a sovereign nation its definition. The most important is the monopoly on violence. Only the state can be allowed to be fully armed and to use these arms in defence of its integrity. This is not to say that that integrity is always right. Obviously not. Sometimes it must be fought.
The second source of power is control of the currency. This gives the state the ability to tax, the ability to grow the economy, and the ability to control the flow of wealth such that it can remain intact against such forces as class warfare, globalisation etc.
I do wonder if those that promote BTC really understand how radical is their product. I admire the anarchistic features of BTC. But this is not some worthy Millennial revolution in sexual and racial relations that we are talking about. BTC is fooling around with a nuclear device positioned directly under state power.
The state is ponderous, corrupted and beastly. But it will defend itself when the time comes. At that point, BTC will look like a pocket knife brought to a nuclear war.
This is why I say that the more that BTC succeeds then the closer it gets to failure. I don't know where that tipping point is for the state. Nobody does. But it certainly exists. A point very much underlined when the US Treasury Secretary, the person most endowed with custodianship of state financial power, speaks negatively about crypto.
Janet Yellen is the one with her finger on the BTC equivalent of the BIG RED BUTTON.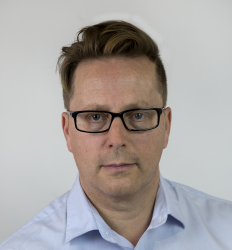 Latest posts by David Llewellyn-Smith
(see all)