Israel has turned itself into a test case for the Pfizer vaccine. It persuaded Pfizer to get early access to sufficient volumes for just this purpose. It also paid double to ensure it. Now it's panning out:
The Pfizer vaccine not only prevents infection but also reduces the risk of contracting a serious case of COVID-19, new data released Sunday by Clalit Health Services shows.

The data, which was based on a study of 1,200,000 people – 600,000 who received the vaccine and 600,000 who did not – showed 94% fewer symptomatic coronavirus cases and 92% fewer cases of serious illness among those who were vaccinated.

The study showed that the vaccine was equally as effective among people 70 and older as it was among younger participants. Among those who were vaccinated, some 170,000 people were over the age of 60.

It was also found that the Pfizer vaccine is most effective one week after the second dose, mirroring the company's own clinical studies.
Clatit is Israel's largest healthcare provider and this is an epic sample size. The national data is also encouraging:

Thankfully, Australia is about to receive its first deliveries of the Pfizer vaccine, after delays thanks to ScoMo's dodgy deal with Astra Zeneca.
Jab the oldies and dump the lockdown.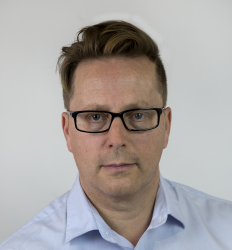 Latest posts by David Llewellyn-Smith
(see all)