Via George Tharenou at UBS:
The first RBA meeting of 2021 is going to be important

The RBA Board is scheduled to hold its first meeting of the year on Tuesday (2 February). Given the RBA has been in 'blackout' since last year, and the data has been materially stronger than expected – markets and investors are speculating the RBA will taper its policy stance. We answer the five most asked investor questions.

#1 Do we expect the removal of dovish forward guidance in February?

No. We think the RBA wants to keep open the possibility of both an extension of YCC and additional QE. Hence, we think Governor Lowe will push back against tapering now.

#2 Will the RBA highlight the currency appreciation?

Yes. We think the RBA will open the way to additional QE by signalling that they are not comfortable with the upward pressure on the AUD (which at least partly reflects market shifting towards pricing in the RBA tapering).

#3 What do we expect the SOMP forecasts to be?

The February SOMP is likely to include material upward revisions to the RBA's GDP forecasts and downward revisions to its unemployment rate outlook, to at least their upside scenario from the Nov-20 SOMP. The RBA will also mark-to-market upgrade its inflation profile given the higher Q4 outcome; but any upgrade to forecasts over coming quarters is likely to be relatively modest, with underlying inflation still below their target over the entire forecast horizon.

#4 Better forecasts = hawkish turn?

No. We think the RBA's 'reaction function' has changed. While domestic economic conditions have improved materially since the program was announced, the RBA still has compelling reasons to continue to keep the foot on the easing pedal, especially given global uncertainty and other dovish central banks.

#5 If we are wrong, how and when could the RBA taper?

We still expect the RBA to 1) expand QE by up to $100bn to December 2021 (by no later than their April meeting), and 2) extend YCC to the Nov-24 line 2021 (vs Apr-24 now), 3) as well as expanding the window to withdraw the TFF to December 2021 (by no later than the May meeting). We concede there is a risk that much stronger domestic data means the RBA instead decides to taper. So if we are wrong, and they taper instead, we think the RBA will end QE first, and then taper YCC. We expect the TFF to be the last tool of unconventional policy to be unwound.

What's the trade?

We don't think that markets are fully priced for ongoing easing from the RBA. This creates trading opportunities in AUD rates. We continue to like being long ACGB 10Y vs UST 10Y and Pay AUD 10Y EFP to position for an RBA QE extension; and we like being long ACGB Nov-24 to position for an extension of YCC.
In my view, UBS doves will not be wrong.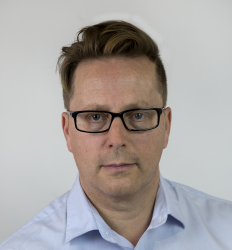 Latest posts by David Llewellyn-Smith
(see all)